Movie Results For: Fruitvale Station
Space Station (2002)
Starring: Tom Cruise
The Deserted Station (2003)
Starring: Leila Hatami,Nezam Manouchehri,Mehran Rajabi,Mahmoud Pakneyat
The Deserted Station (2003)
Starring: Leila Hatami, Nezam Manouchehri, Mehran Rajabi
Seoul Station (2016)
Starring: Seung-ryong Ryu, Joon Lee (V), Eun-kyung Shim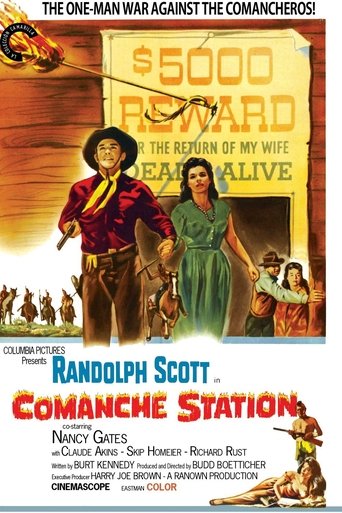 Comanche Station (1960)
Starring: Randolph Scott, Nancy Gates, Claude Akins
Comanche Station (1960)
Starring: Randolph Scott,Nancy Gates,Claude Akins,Skip Homeier,Richard Rust
The Station Agent (2003)
Starring: Peter Dinklage, Patricia Clarkson, Bobby Cannavale
Fruitvale Station (2013)
Starring: Michael B. Jordan, Melonie Diaz, Octavia Spencer
Winner of both the Grand Jury Prize for dramatic feature and the Audience Award for U.S. dramatic film at the 2013 Sundance Film Festival, director Ryan Coogler's FRUITVALE STATION follows the true story of Oscar Grant (Michael B. Jordan), a 22-year-old Bay Area resident who wakes up on the morning of December 31, 2008 and feels something in the air. Not sure what it is, he takes it as a sign to get a head start on his resolutions: being a better son to his mother (Octavia Spencer), whose birthday falls on New Year's Eve, being a better partner to his girlfriend Sophina (Melonie Diaz), who he hasn't been completely honest with as of late, and being a better father to Tatiana (Ariana Neal), their beautiful four year-old daughter. Crossing paths with friends, family, and strangers, Oscar starts out well, but as the day goes on, he realizes that change is not going to come easily. His resolve takes a tragic turn, however, when BART officers shoot him in cold blood at the Fruitvale subway stop on New Year's Day. Oscar's life and tragic death would shake the Bay Area - and the entire nation - to its very core. (c) Weinstein
Bab el hadid (Cairo Station) (The Iron Gate) (1958)
Starring: Farid Shawqi, Hind Rostom, Fareed Shawki
Space Station 3D (2002)
Starring: Tom Cruise,Michael J. Bloomfield,Robert D. Cabana,Brian Duffy,Marc Garneau
Central Station (Central do Brasil) (1998)
Starring: Fernanda Montenegro, Marilia Pera, Vinicius de Oliveira
A Beautiful Planet (2016)
Starring: Jennifer Lawrence, Scott Kelly, Samantha Cristoforetti
This documentary about humanity's relationship with Earth includes footage from the International Space Station.
Last Shift (2015)
Starring: Juliana Harkavy, Joshua Mikel, Natalie Victoria
Rookie police officer Jessica Loren (Juliana Harkavy - "The Walking Dead") has been assigned the last shift at a closing police station and must wait for a hazmat crew to collect biomedical evidence. Ordered not to leave the station under any circumstance, Jessica comes to learn that it's more than just an outdated station, its home to the ultimate embodiment of evil and his devoted blood thirsty followers. Jessica is left to fend for herself in the Devil's playground.
The Last Station (2010)
Starring: Christopher Plummer, Helen Mirren, James McAvoy
Set in the last tumultuous years of famed Russian author Leo Tolstoy's life, centers on the battle for his soul waged by his wife Sofya Andreyevna and his leading disciple Vladimir Cherkov. Torn between his professed doctrine of poverty and chastity and the reality of his enormous wealth, his thirteen children and a life of hedonism, Tolstoy makes a dramatic flight from his home. Too ill to continue beyond the tiny rail station at Astapovo, he believes that he is dying alone, while over one hundred newspapermen camp outside awaiting hourly reports on his condition.
Station To Station (2015)
Starring: Beck, Patti Smith, Giorgio Moroder
A high speed roadtrip through modern creativity, Station to Station is a revolutionary feature comprising 62 one-minute films highlighting an exciting and eclectic mix of artists, musicians, writers, places and perspectives. In the summer of 2013, a train designed as a kinetic light sculpture by Aitken traveled from New York City to San Francisco over 24 days. Rolling into ten stations on the route, the train set in motion a series of happenings, each unique to its location and mix of creative participants.