Movie Results For: a+quiet+place
A Quiet Place 2 (2020)
Starring:
A sequel to the 2018 film "A Quiet Place."
A Quiet Place to Kill (1970)
Starring: Carroll Baker, Jean Sorel, Alberto Dalbés, Anna Proclemer, Luis Dávila, Marina Coffa, Hugo Blanco, Lisa Halvorsen, Jacques Stany
A race-car driver who's down on her luck is invited by her ex-husband's wife to stay at their plush villa. The two women form a bond, and it's not long before their mutual dislike for the husband culminates into a plan to kill him. As it turns out, though, they're not alone in plotting murder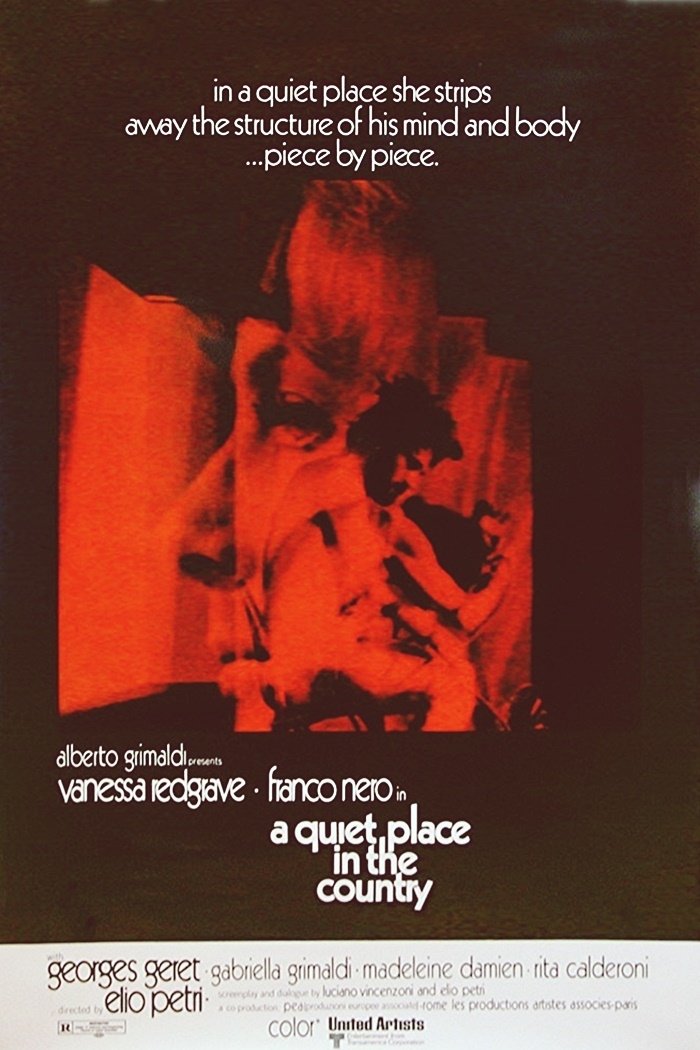 A Quiet Place in the Country (1968)
Starring: Franco Nero, Vanessa Redgrave, Georges Géret, Gabriella Boccardo, Madeleine Damien, Valerio Ruggeri, Rita Calderoni, Renato Menegotto
A painter facing a creative block arranges to spend the weekend in the country at his mistress's villa. While staying there, his sanity begins to disintegrate.
A Quiet Place (2016)
Starring: Madalina Craiu, Oana Rusu
A farm in Romania, far from any city. A young woman, Cristina, returns to her family after years away. Her parents treat her like a leper. Cristina only feels some kind of affection and familiarity for her younger sister, Marina. Where Cristina has been and how she has managed to survive remain unspoken – as indeed everything remains unspoken in the idyll of this apparently, at first glance, very tranquil place...
A Quiet Place (1986)
Starring: Wendy White, Chester Ludgin, Beverly Morgan, Peter Kazaras, Jean Kraft, Clarity James, Theodor Uppman, John Keuther, Charles Walker, Douglas Perry, Edward Crafts, Louise Edeiken, Mark Thomsen, Kurt Ollmann, John Brandstetter
"A Quiet Place" is an American opera in three acts, with music by Leonard Bernstein to a libretto by Stephen Wadsworth. The work is a sequel to Bernstein's 1951 short opera Trouble in Tahiti. In its initial form A Quiet Place was in one act; the premiere, on June 17, 1983, was a double bill: Trouble in Tahiti, intermission, A Quiet Place. In its three-act form, which appeared in 1984, Act Two of A Quiet Place largely consists of Trouble in Tahiti in flashback. This is a German Television broadcast of the 1986 Vienna State Opera production, conducted by Leonard Bernstein.