Movie Results For: alex+borstein+drop+dead+gorgeous+in+a+down+to+earth+bombshell+sort+of+way
Bombshell (Blonde Bombshell) (1933)
Starring: Jean Harlow,Lee Tracy,Frank Morgan,Franchot Tone,Pat O'Brien
Cut Snake (2015)
Starring: Sullivan Stapleton,Alex Russell,Jessica De Gouw,Paul Moder,Megan Holloway
A pair of ex-cons hatch a scheme to burn down a nightclub in Brisbane.
Mea Maxima Culpa: Silence In The House Of God (2012)
Starring: Terry Kohut, Gary Smith, Rembert Weakland
In MEA MAXIMA CULPA: SILENCE IN THE HOUSE OF GOD, Oscar (R)-winning filmmaker Alex Gibney examines the abuse of power in the Catholic Church through the story of four courageous deaf men, who in the first known case of public protest, set out to expose the priest who abused them. Through their case the film follows a cover-up that winds its way from the row houses of Milwaukee, Wisconsin, through the bare ruined choirs of Ireland's churches, all the way to the highest office of the Vatican. (c) HBO
The Salt of the Earth (2014)
Starring:
Chuck Close: A Portrait in Progress (1997)
Starring: Chuck Close, Janet Fish, Robert Rauschenberg
Birth Of The Living Dead (2013)
Starring: George A. Romero, Larry Fessenden, Gale Anne Hurd
n 1968 a young college drop-out and aspiring filmmaker named George A. Romero directed Night of the Living Dead, a low-budget horror film that shocked the world, became an icon of the counterculture, and invented the modern movie zombie, which has spawned legions of films, books, comics, and video games, generating billions of dollars. Night of the Living Dead is not only internationally recognized as an art film, revered for its groundbreaking treatment of American race relations and allegorical references to the Vietnam war, the film still maintains its cult status as a classic horror masterpiece. The film made history when it simultaneously screened at MOMA and the notorious grind-house theater circuit on 42nd Street. Since its release Night of the Living Dead has been selected for preservation by the Library of Congress and the National Film Registry. Rob Kuhns' feature documentary BIRTH OF THE LIVING DEAD goes beyond just being a tribute to director George Romero's work, to explore a critical moment in the American experience and the notion that horror acts as a reflection of national anxiety. The film details how Romero gathered an unlikely team of real Pittsburgh citizens -- police officers, iron workers, teachers, housewives and a roller-rink owner -- to shoot in a revolutionary guerrilla style that became a cinematic landmark and one of the most visceral and influential horror films ever made.(c) First Run
Drop Dead Gorgeous (1999)
Starring: Kirsten Dunst, Ellen Barkin, Kirstie Alley
If a Tree Falls: A Story of the Earth Liberation Front (2011)
Starring:
Filmmaker Marshall Curry explores the inner workings of the Earth Liberation Front, a revolutionary movement devoted to crippling facilities involved in deforestation, while simultaneously offering a profile of Oregon ELF member Daniel McGowan, who was brought up on terrorism charges for his involvement with the radical group. ~ Jason Buchanan, Rovi
Way Down East (1920)
Starring: Lillian Gish, Richard Barthelmess, Lowell Sherman
Rush: Beyond the Lighted Stage (2010)
Starring: Geddy Lee, Alex Lifeson, Neil Peart
A portrait of the legendary Canadian rock band Rush from their early days in Toronto, through each of their landmark albums, to the present day.
Un bonheur n'arrive jamais seul (2012)
Starring: Sophie Marceau,Gad Elmaleh,Francois Berleand,Maurice Barthelemy,Michael Abiteboul
A playboy is drawn to a mother of three who appears his opposite in every way.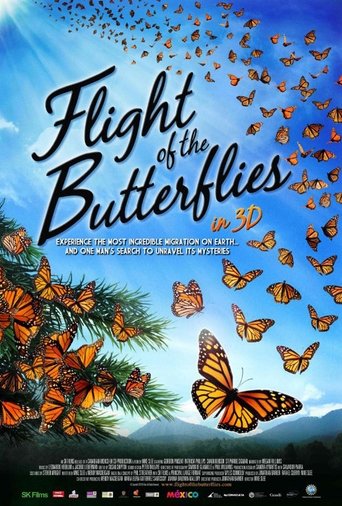 Flight of the Butterflies (2012)
Starring: Gordon Pinsent,Patricia Phillips,Shaun Benson,Stephanie Sigman,Megan Follows
It's a natural history epic. It's a compelling detective story. It's a scientific adventure at its best. It took Dr. Fred Urquhart almost 40 years to discover the monarch butterflies' secret hideaway and prove the most incredible migration on Earth. Following the year-long annual migration cycle of the butterflies, the award-winning production team filmed hundreds of millions of monarchs in their remote overwintering sanctuaries in Mexico in 2011 and again in 2012 and also along their migratory routes from Canada, across the U.S. and into Mexico. The technology of IMAX immerses you in the astounding migration experience as two generations of the butterflies migrate north and then a Super Generation miraculously finds its way from Canada to a few isolated mountaintops in Mexico - to a place it has never been! -- (C) Official Site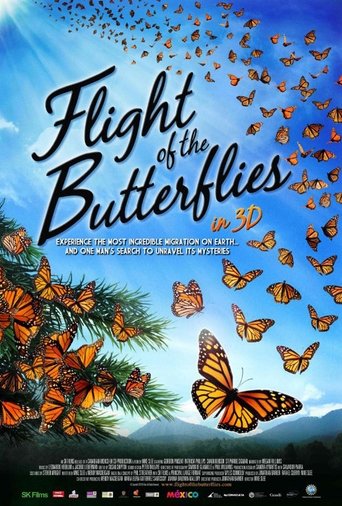 Flight of the Butterflies (2012)
Starring: Gordon Pinsent, Patricia Phillips, Shaun Benson
It's a natural history epic. It's a compelling detective story. It's a scientific adventure at its best. It took Dr. Fred Urquhart almost 40 years to discover the monarch butterflies' secret hideaway and prove the most incredible migration on Earth. Following the year-long annual migration cycle of the butterflies, the award-winning production team filmed hundreds of millions of monarchs in their remote overwintering sanctuaries in Mexico in 2011 and again in 2012 and also along their migratory routes from Canada, across the U.S. and into Mexico. The technology of IMAX immerses you in the astounding migration experience as two generations of the butterflies migrate north and then a Super Generation miraculously finds its way from Canada to a few isolated mountaintops in Mexico - to a place it has never been! -- (C) Official Site
Leave To Remain (2013)
Starring: Jake Davies, Alex Harvey, Toby Jones
Attack the Block (2011)
Starring: John Boyega, Jodie Whittaker, Alex Esmail
From the producers of Shaun of the Dead and Hot Fuzz, Attack the Block follows a gang of tough inner-city kids who try to defend their turf against an invasion of savage alien creatures, turning a South London apartment complex into an extraterrestrial warzone. -- (C) Sony Pictures