Movie Results For: alien+covenant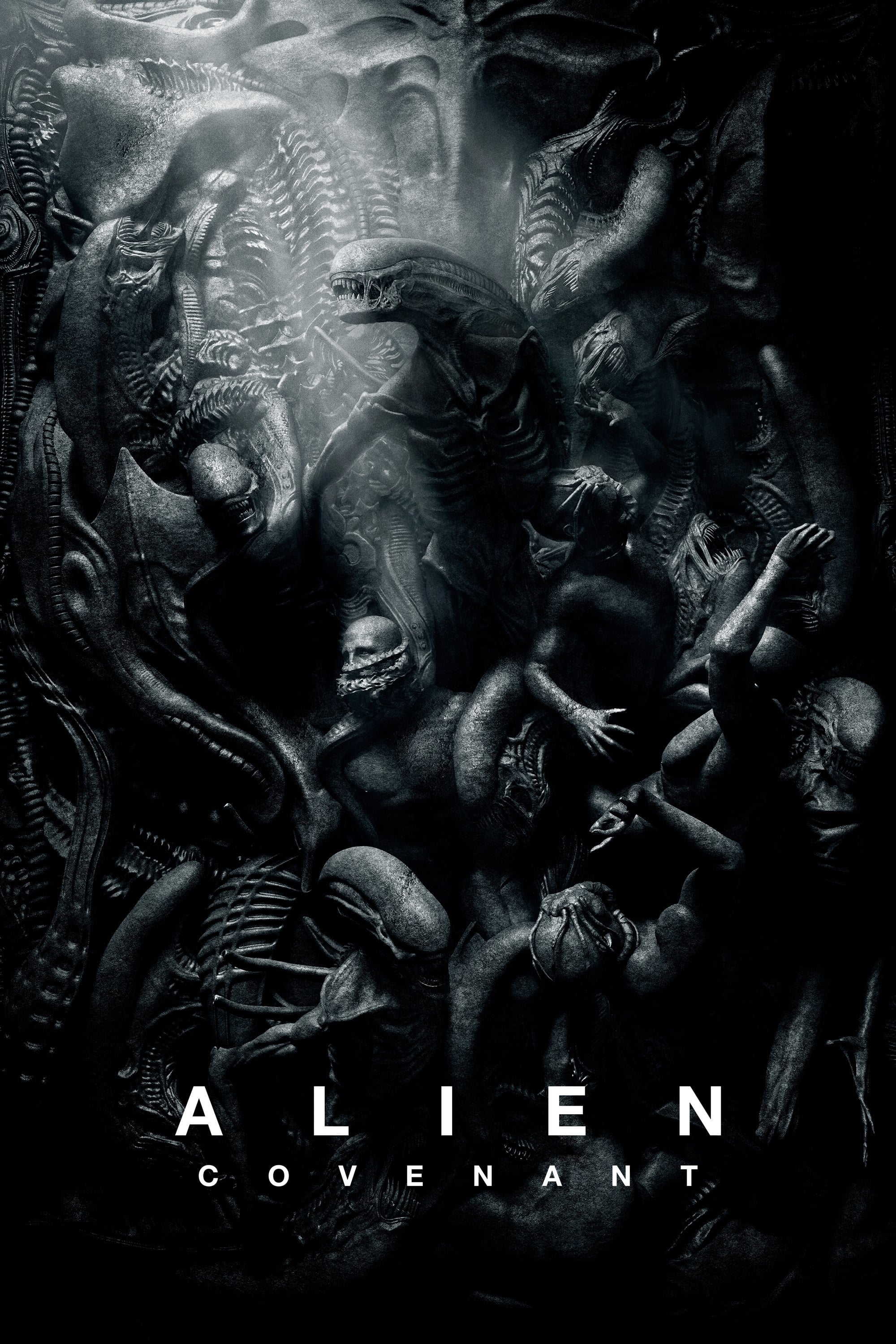 Alien: Covenant (2017)
Starring: Michael Fassbender, Katherine Waterston, Billy Crudup, Danny McBride, Demián Bichir, Carmen Ejogo, Jussie Smollett, Callie Hernandez, Amy Seimetz, Nathaniel Dean, Alexander England, Benjamin Rigby, Uli Latukefu, Tess Haubrich, Lorelei King, Goran D. Kleut, Andrew Crawford, Guy Pearce, James Franco, Noomi Rapace, Javier Botet, Benjamin Taylor
Bound for a remote planet on the far side of the galaxy, the crew of the colony ship 'Covenant' discovers what is thought to be an uncharted paradise, but is actually a dark, dangerous world – which has its sole inhabitant the 'synthetic', David, survivor of the doomed Prometheus expedition.
Last Supper (2017)
Starring: Katherine Waterston, Michael Fassbender, James Franco, Billy Crudup, Danny McBride, Demián Bichir, Carmen Ejogo, Amy Seimetz, Callie Hernandez, Nathaniel Dean, Jussie Smollett, Benjamin Rigby, Uli Latukefu, Tess Haubrich, Alexander England
A prologue short to Alien: Covenant, it takes place aboard the Covenant, a Weyland colonization ship on its way to a remote planet to form a new human settlement. Before the crew is set to enter hypersleep, the 14 crew members (all couples) and their android, Walter, enjoy a final meal together.
The Crossing (2017)
Starring: Michael Fassbender, Noomi Rapace
The Crossing, an official prologue short to Alien: Covenant, reveals what happened to crew members Dr. Elizabeth Shaw and the synthetic David after the events of Prometheus. Set aboard an hijacked Engineer vessel, Dr. Shaw repairs David as they make their way to the homeworld of the Engineers, whom Shaw believes are humanity's creators.