Movie Results For: almost+famous
Almost Famous (2000)
Starring: Patrick Fugit, Billy Crudup, Kate Hudson, Frances McDormand, Jason Lee, Zooey Deschanel, Michael Angarano, Anna Paquin, Fairuza Balk, Noah Taylor, Philip Seymour Hoffman, Jimmy Fallon, Rainn Wilson, Jay Baruchel, John Fedevich, Mark Kozelek, Liz Stauber, Olivia Rosewood, Bijou Phillips, Pauley Perrette, Peter Frampton, Mark Pellington, Eion Bailey, J.J. Cohen, Gary Kohn, Ray Porter, Alice Marie Crowe, Erin Foley, Terry Chen, Mitch Hedberg, Jesse Caron, Zack Ward, Devin Corey, Pete Droge, Elaine Summers, Kevin Sussman, Tom Riis Farrell, John Patrick Amedori, Julia Decker, Brian Vaughan, Anthony Martelli, Susan Yeagley, Holly Maples, Michelle Moretti, Eric Stonestreet, Marc Maron
In 1973, 15-year-old William Miller's unabashed love of music and aspiration to become a rock journalist lands him an assignment from Rolling Stone magazine to interview and tour with the up-and-coming band Stillwater—fronted by lead guitar Russell Hammond, and lead singer Jeff Bebe William. A semi-autobiographical film based on director Cameron Crowe's time as a teenage writer for Rolling Stone.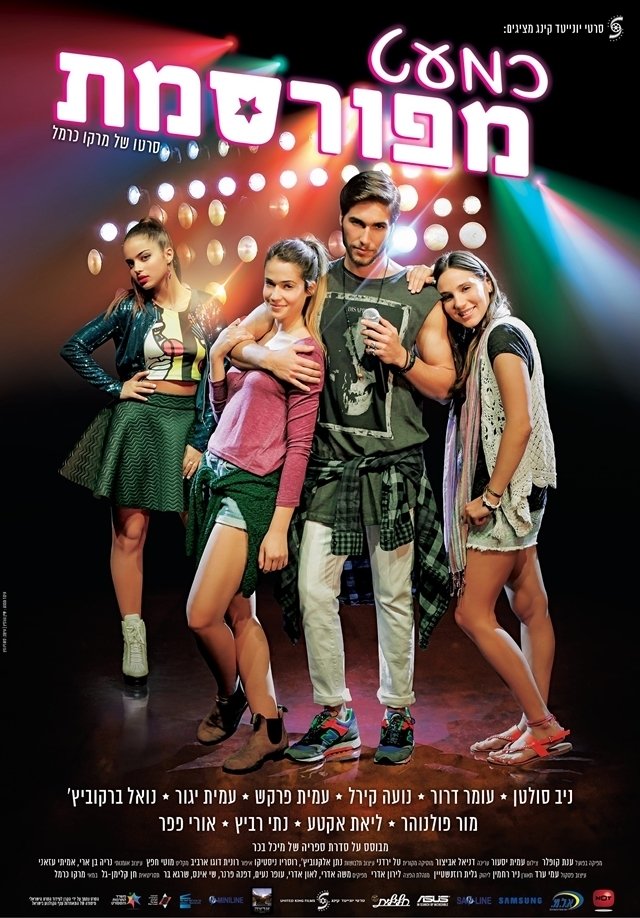 Almost Famous (2017)
Starring: Niv Sultan, Omer Dror, Amit Farkash, Noa Kirel, Amit Yagur, Nathan Ravitz, Liat Ekta, Idan Braun
15-year-old Shir longs to be one of the popular kids. When her brother Tomer is unexpectedly accepted into a television music program, she too can enjoy the glamour surrounding him. At first, her brother's fame is too good to be true, but as the time passes, Shir realizes things may not be as great as they seem. Will a song win everything she dreams about now when it's almost famous?
Russell Peters: Almost Famous (2016)
Starring: Russell Peters
The comic comes home to Toronto to sound off on cultural quirks, furniture building and bathroom visits, reveling in all things ridiculously human.