Movie Results For: american+assassin
American Assassin (2017)
Starring: Dylan O'Brien, Michael Keaton, Sanaa Lathan, Shiva Negar, Taylor Kitsch, Scott Adkins, David Suchet, Joseph Long, Navid Negahban, Charlotte Vega, Andrew Pleavin, Shahid Ahmed, Joost Janssen, Adam Collins, Mohammad Bakri, Christopher Bomford, Stephen Shafer, Vladimir Friedman, Nick Cavaliere, Adam Robertson, Trevor White, Josh Danford, Jeff Davis, Bentley Kalu, Sydney White, Shani Erez, Martina Brusco, Sharif Dorani, Alaa Safi, Tolga Safer, Bruno Bilotta, Yousef Sweid, Christopher Webster, Buster Reeves, Simon Connolly, Michael Wildman, Alexis Barron, Khalid Laith, Göksun Çam, Roberto Sgarbi, Aso Sherabayani, Nej Adamson, Ronan Summers, Matt Rippy, Gjevat Kelmendi, Damian Dudkiewicz, Jake Mann, Dacio Caballero, Jorge Leon Martinez, Kola Bokinni, Kamil Lemieszewski
Following the murder of his fiancée, Mitch Rapp trains under the instruction of Cold War veteran Stan Hurley. The pair then is enlisted to investigate a wave of apparently random attacks on military and civilian targets.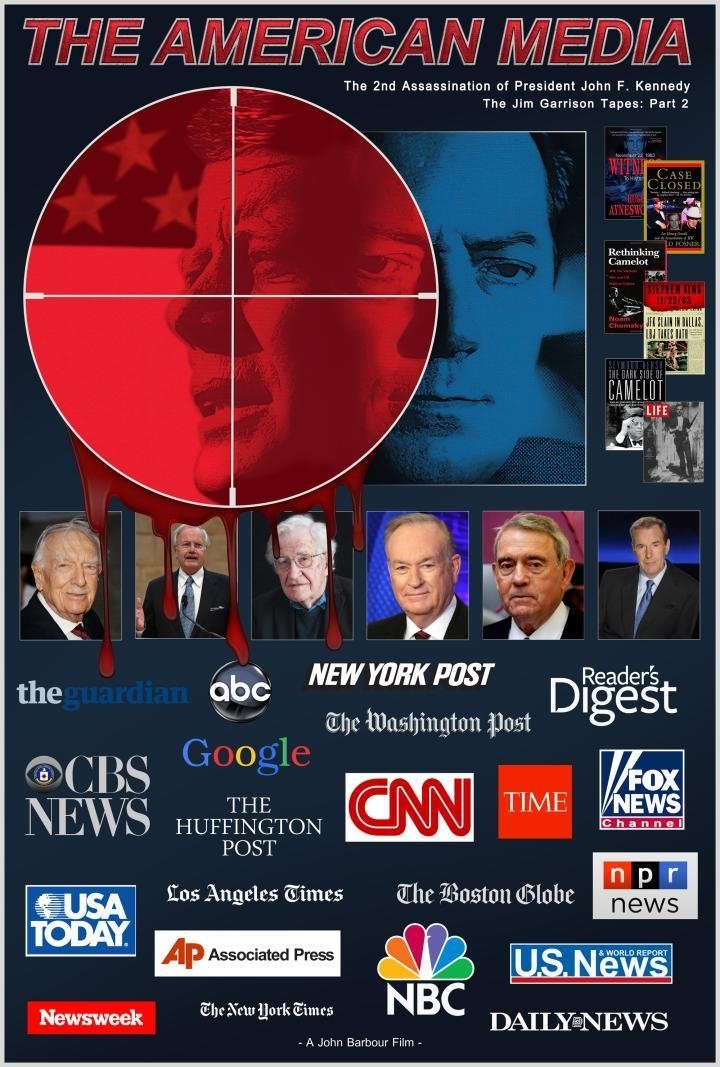 American Media & The Second Assassination of John F. Kennedy (2017)
Starring:
In 1969 New Orleans District Attorney Jim Garrison prosecuted only trial for the murder of John F Kennedy. Although the defendant, Clay Shaw, was acquitted, he committed perjury and the central charge, that he conspired to murder the President in his role as a CIA operative was given added weight when after his death it was admitted by the CIA that he worked for them. Garrison's case was the basis for the epochal film JFK by Oliver Stone which did more than any other medium before or since to shatter the facade carefully constructed by the Warren Commission and its sycophants. This film, a labour of love for multiple Emmy Award winner John Barbour is a damning indictment of the American Media for its crucifixion of both himself and Garrison. Like everything else connected with this case you the truth is only told by the dedicated and the independent. John's film shows that the establishment media is neither.