Movie Results For: an+inconvenient+sequel+truth+to+power
An Inconvenient Truth (2006)
Starring: Al Gore
A Flickering Truth (2015)
Starring:
Fed Up (2014)
Starring: Katie Couric, Bill Clinton, Joe Lopez
For the past 30 years, everything we thought we knew about food and exercise is dead wrong. FED UP is the film the food industry doesn't want you to see. From Katie Couric, Laurie David (Oscar winning producer of AN INCONVENIENT TRUTH) and director Stephanie Soechtig, FED UP will change the way you eat forever. The film opens in theaters across the country on May 9th. (C) Official Site
State of Fear: The Truth About Terrorism (2006)
Starring: Karen Duffy
Alice (Neco z Alenky) (1988)
Starring: Kristina Kohoutova, Camilla Power, Kristyna Kohoutova
The Unbelievable Truth (1990)
Starring: Adrienne Shelly, Robert John Burke, Chris Cooke
Power Trip (2003)
Starring: Dennis Bakke, Piers Lewis, Butch Mederos
My Prairie Home (2013)
Starring: Rae Spoon
Chelsea McMullan's documentary My Prairie Home profiles singer Rae Spoon, a Canadian performer who is also transgendered. The film traces Spoon's musical and personal evolution, as the musician shares personal stories about discovering the truth about oneself and having the courage to live that truth.
Queen and Country (2014)
Starring: Callum Turner,Caleb Landry Jones,David Thewlis,Richard E. Grant,Pat Shortt
John Boorman returns to his celebrated 1987 picture, Hope and Glory, with this sequel set during the Korean War. ~ Jeremy Wheeler, Rovi
The Big Trail (1930)
Starring: John Wayne,Marguerite Churchill,Tully Marshall,El Brendel,Tyrone Power Sr.
The Mark of Zorro (1940)
Starring: Tyrone Power, Linda Darnell, Basil Rathbone
Witness for the Prosecution (1957)
Starring: Tyrone Power, Marlene Dietrich, Charles Laughton
Nightmare Alley (1947)
Starring: Tyrone Power, Joan Blondell, Coleen Gray
Blood and Sand (1941)
Starring: Tyrone Power,Linda Darnell,Rita Hayworth,Anthony Quinn,Alla Nazimova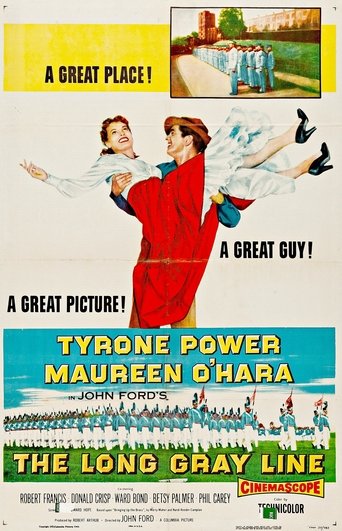 The Long Gray Line (1955)
Starring: Tyrone Power, Maureen O'Hara, Robert Francis