Movie Results For: babe
Finding Babel (2016)
Starring: Liev Schreiber, Antonina Pirojkova, Andrei Malaev-Babel
Isaac Babel's writings are subversive masterpieces, challenging the ideology of the early Soviet Union, and resulting in his arrest and execution in 1940. On the 75th anniversary of Isaac Babel's execution, Finding Babel follows Andrei Malaev-Babel, his grandson, on a journey to come closer to some sense of truth. Hoping to better understand Babel's powerful artistic method and elusive persona, Andrei journeys through Ukraine, France and Russia; locations deeply tied to the story of his grandfather. He confronts lingering traces of a turbulent history that echo in Babel's writing and in the conflicts and climate of today's Ukraine and Russia.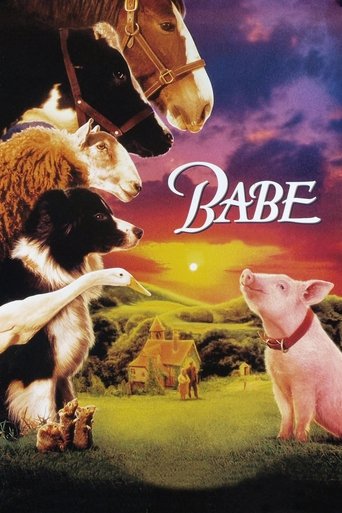 Babe (1995)
Starring: James Cromwell, Magda Szubanski, Zoe Burton
Babel (2006)
Starring: Brad Pitt, Cate Blanchett, Gael Garcia Bernal
Babies (2010)
Starring: Ponijao, Mari, Hattie
Re-defining the nonfiction art form, Babies joyfully captures on film the earliest stages of the journey of humanity that are at once unique and universal to us all. The film simultaneously follows four babies around the world -- from birth to first steps. The children are, in order of on-screen introduction: Ponijao, who lives with her family near Opuwo, Namibia; Bayarjargal, who resides with his family in Mongolia, near Bayanchandmani; Mari, who lives with her family in Tokyo, Japan; and Hattie, who resides with her in San Francisco, Calif.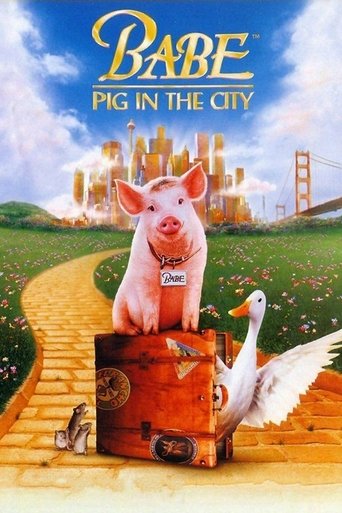 Babe: Pig in the City (1998)
Starring: James Cromwell, Elizabeth Daily, Magda Szubanski
Babette's Feast (Babettes Gaestebud) (1987)
Starring: Stephane Audran, Birgitte Federspiel, Jean-Phillippe La Font
Babes in Toyland (1961)
Starring: Ray Bolger, Tommy Sands, Annette Funicello
Babes in Toyland (1986)
Starring: Drew Barrymore, Noriyuki 'Pat' Morita, Keanu Reeves
Babes In Toyland (1934)
Starring: Stan Laurel, Oliver Hardy, Charlotte Henry
Babes in Arms (1939)
Starring: Mickey Rooney, Judy Garland, Charles Winninger