Movie Results For: bad+news+bears
The Bad News Bears (1976)
Starring: Walter Matthau, Tatum O'Neal, Ben Piazza, Vic Morrow, Erin Blunt, Jackie Earle Haley, Gary Lee Cavagnaro, Joyce Van Patten, Jaime Escobedo, Scott Firestone, George Gonzales, Alfred Lutter, David Pollock, Brett Marx, Quinn Smith, David Stambaugh, chris barnes
An aging, down-on-his-luck ex-minor leaguer coaches a team of misfits in an ultra-competitive California little league.
Bad News Bears (2005)
Starring: Billy Bob Thornton, Ken Medlock, Aman Johal, Greg Kinnear, Marcia Gay Harden, Sammi Kane Kraft, Brandon Craggs, Jeffrey Davies, Tyler Patrick Jones, Lizz Carter, Nectar Rose, Lisa Arturo
Morris Buttermaker is a burned-out minor league baseball player who loves to drink and can't keep his hands to himself. His long-suffering lawyer arranges for him to manage a local Little League team, and Buttermaker soon finds himself the head of a rag-tag group of misfit players. Through unconventional team-building exercises and his offbeat coaching style, Buttermaker helps his hapless Bears prepare to meet their rivals, the Yankees.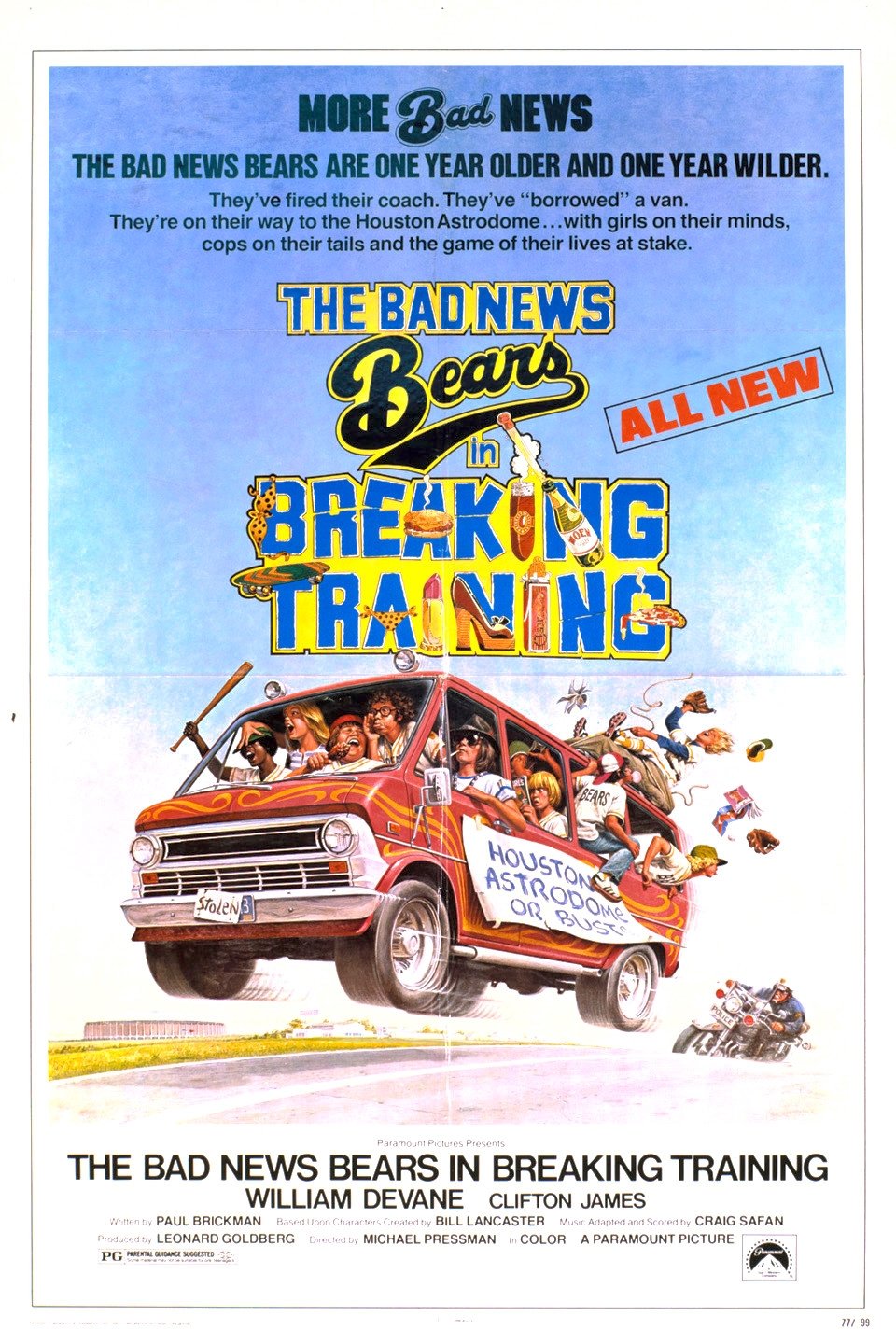 The Bad News Bears in Breaking Training (1977)
Starring: William Devane, Clifton James, Jackie Earle Haley, Jimmy Baio, Christopher Daniel Barnes, Erin Blunt, George Gonzales, Jaime Escobedo, Alfred Lutter III, Brett Marx, David Pollock, Quinn Smith, David Stambaugh, Jeffrey Louis Starr, Dolph Sweet, Alfred Lutter
Sentimental sequel film finds the Bears, somehow, the little league champions of California. As a result, the team is invited to play a between-games exhibition at the Houston Astrodome with the local champs, the Toros. Kelly Leak, the Bears' star player, decides to rejoin the team and go with them to Houston to make amends with his estranged father, Mike
The Bad News Bears Go to Japan (1978)
Starring: Tony Curtis, Jackie Earle Haley, Tomisaburō Wakayama, Antonio Inoki, Hatsune Ishihara, George Wyner, Lonny Chapman, Matthew Anton, Regis Philbin, Sho Kosugi
In this third film version of the Bad News Bears series, Tony Curtis plays a small time promotor/hustler who takes the pint-sized baseball team to Japan for a match against the country's best little league baseball team which sparks off a series of adventures and mishaps the boys come into.