Movie Results For: band+aid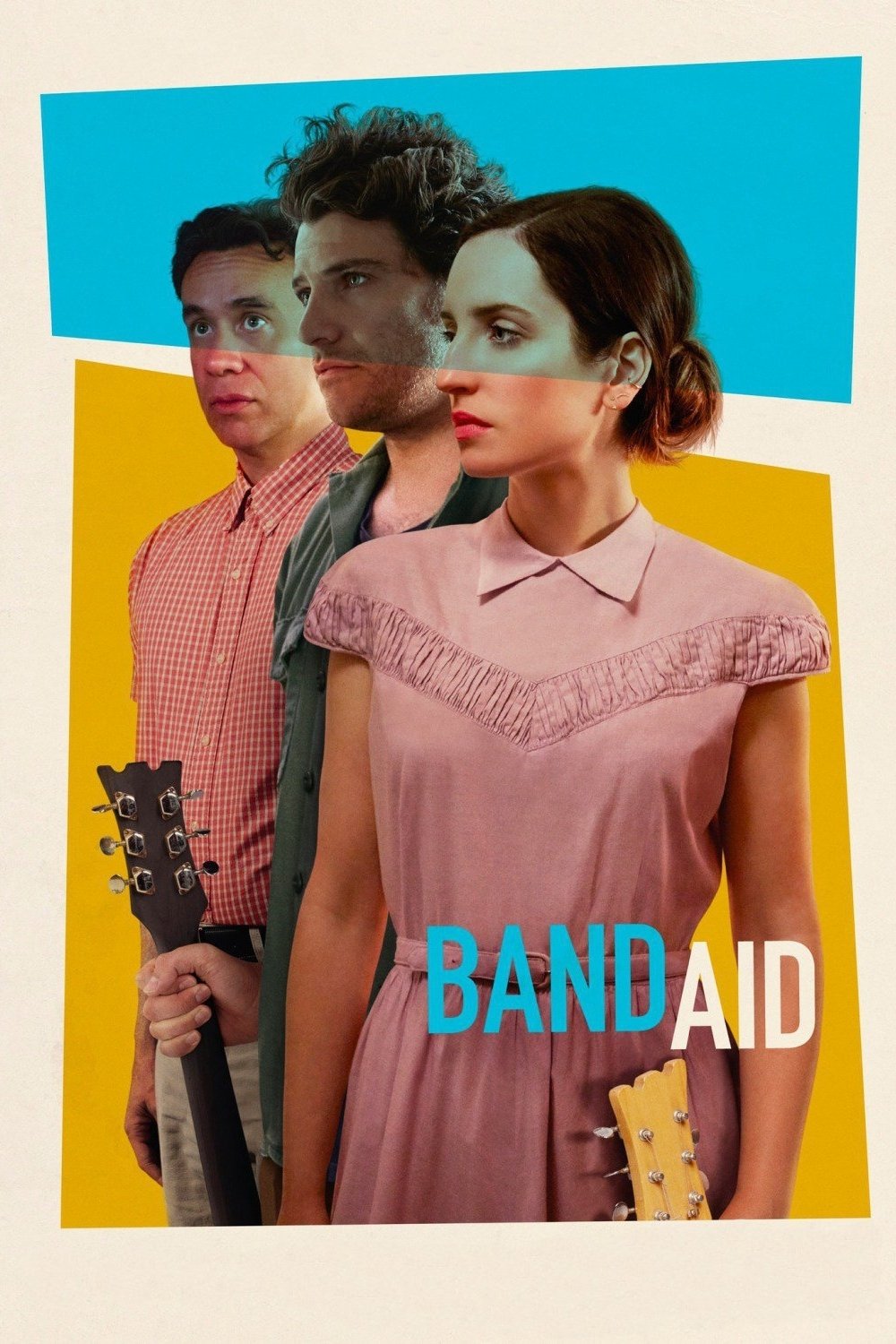 Band Aid (2017)
Starring: Zoe Lister-Jones, Adam Pally, Fred Armisen, Susie Essman, Retta, Hannah Simone, Ravi Patel, Brooklyn Decker, Angelique Cabral, Majandra Delfino, Nelson Franklin, Erinn Hayes, Jamie Chung, Jesse Williams, Gillian Zinser, Colin Hanks, Daryl Wein, Chris D'Elia, Kailash Banerjee Sukhadia, Vivien Lyra Blair, Nolan Malcolm Fink, Nilu Gacek, Dylan Magenheim, Elisha Yaffe
A couple who can't stop fighting embark on a last-ditch effort to save their marriage: turning their fights into songs and starting a band.
Love 911 (2012)
Starring: Han Hyo-joo, Go Soo, Ma Dong-seok, Kim Seong-oh, Hyun Jyu-ni
Dr. Mi-Soo misdiagnoses a patient after she meets the woman's husband, whom she assumes to be abusive. With his wife in grave condition, the man sues the hospital. Kang-Il is a widowed firefighter who overhears the situation and when he attempts to counsel the woman's husband, he is assaulted by him. When Mi-Soo learns about the confrontation, she tries to get Kang-Il to be a character witness for her and realizes that he may also be her true love.