Movie Results For: behind+enemy+lines
Enemy (2013)
Starring: Jake Gyllenhaal,Melanie Laurent,Sarah Gadon,Isabella Rossellini,Stephen R. Hart
Enemy - Teaser clip
Behind the Lines (1999)
Starring: Jonathan Pryce, James Wilby, Jonny Lee Miller
Behind the Lines (1999)
Starring: Jonathan Pryce,James Wilby,Jonny Lee Miller,Stuart Bunce,Tanya Allen
Behind Enemy Lines (2001)
Starring: Owen Wilson, Gene Hackman, Gabriel Macht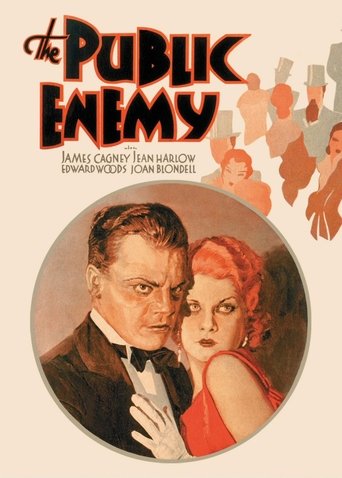 The Public Enemy (1931)
Starring: James Cagney, Jean Harlow, Edward Woods
Mesrine: Part 1 (Killer Instinct) and Part 2 (Public Enemy #1) (2010)
Starring:
Shakespeare Behind Bars (2005)
Starring:
Shakespeare Behind Bars (2005)
Starring:
Fury (2014)
Starring: Brad Pitt,Shia LaBeouf,Logan Lerman,Michael Pena,Jon Bernthal
April, 1945. As the Allies make their final push in the European Theatre, a battle-hardened army sergeant named Wardaddy (Brad Pitt) commands a Sherman tank and her five-man crew on a deadly mission behind enemy lines. Outnumbered and outgunned, and with a rookie soldier thrust into their platoon, Wardaddy and his men face overwhelming odds in their heroic attempts to strike at the heart of Nazi Germany. (C) Sony
Hacksaw Ridge (2016)
Starring: Andrew Garfield, Teresa Palmer, Hugo Weaving
HACKSAW RIDGE is the extraordinary true story of Desmond Doss [Andrew Garfield] who, in Okinawa during the bloodiest battle of WWII, saved 75 men without firing or carrying a gun. He was the only American soldier in WWII to fight on the front lines without a weapon, as he believed that while the war was justified, killing was nevertheless wrong. As an army medic, he single-handedly evacuated the wounded from behind enemy lines, braved fire while tending to soldiers and was wounded by a grenade and hit by snipers. Doss was the first conscientious objector to ever earn the Congressional Medal of Honor.
The Enemy Below (1957)
Starring: Robert Mitchum, Curd Jurgens, David Hedison
Sun Behind the Clouds (2010)
Starring: Tenzing Sonam, Dalai Lama
Things Behind the Sun (2001)
Starring: Kim Dickens, Gabriel Mann, Elizabeth Pena
Cleanflix (2009)
Starring: Ray Lines, Neil LaBute, Daniel Thompson
Enemy of the State (1998)
Starring: Will Smith, Gene Hackman, Regina King