Movie Results For: better+off+dead
Better Off Dead... (1985)
Starring: John Cusack, David Ogden Stiers, Kim Darby, Demian Slade, Amanda Wyss, Diane Franklin, Scooter Stevens, Curtis Armstrong, Yuji Okumoto, Brian Imada, Laura Waterbury, Dan Schneider, Chuck Mitchell, Aaron Dozier, Frank Burt Avalon, Vincent Schiavelli, Taylor Negron, E.G. Daily
Lane Meyer is obsessed with his girlfriend Beth and is crushed when she falls for the new captain of the ski team, Roy. After several failed suicide attempts, narrow escapes from the relentless paper boy, and nearly unbearable dinners at home with his crazy family, Lane finds a new love in French exchange student Monique Junot. Meanwhile, he must beat Roy on the slopes to regain his honor.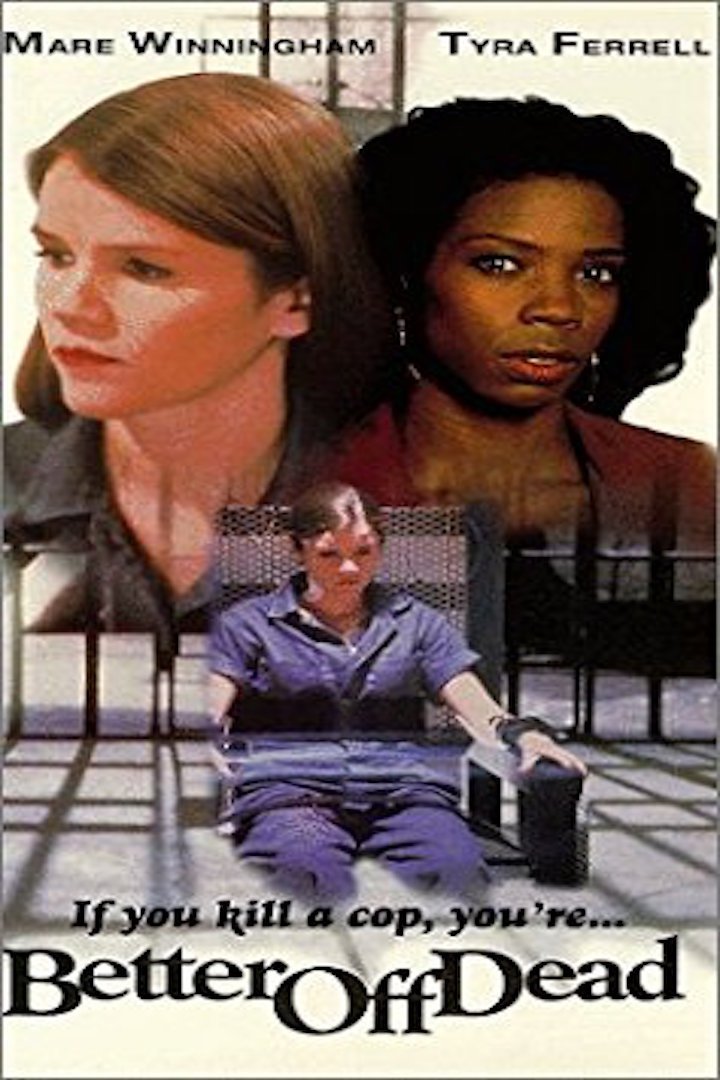 Better Off Dead. (1993)
Starring: Mare Winningham, Tyra Ferrell, Kevin Tighe, Don Harvey, Reed R. McCants, Marilyn Coleman, Michael MacRae
A lawyer fights a losing battle against the courts to overturn the death sentence for a convicted female robber/murderer despite demands from the woman that her death sentence be carried out.