Movie Results For: born+to+kill
Born to Kill (1947)
Starring: Claire Trevor, Lawrence Tierney, Walter Slezak, Phillip Terry, Audrey Long, Elisha Cook Jr., Isabel Jewell, Esther Howard, Kathryn Card, Tony Barrett, Grandon Rhodes, Ellen Corby, Martha Hyer, Tommy Noonan
Helen Brent (Claire Trevor) has just received a Reno divorce. That night, she discovers one of her neighbors, Laury Palmer, and a gentleman caller murdered in Palmer's home. The killer is her neighbor's other boyfriend, Sam Wilde (Lawrence Tierney), an insanely jealous man who won't abide anyone "cutting in" on him.
Born to Kill (1967)
Starring: Gordon Mitchell, Femi Benussi, Aldo Berti
Mitchell arrives in a town where a ruthless land baron is trying to take control of the entire area, eventually deciding to take sides with townspeople. Source: SWDB www.spaghetti-western.net
Born to Kill (1996)
Starring: Jung Woo-sung, Shim Eun-Ha
Kil is a professional hitman, who leads a very lonely life composed of a pack of Marlboro, instant noodle, cash in the freezer, a knife, a motorcycle and Chichi, a pet monkey. But when he bumped into a beautiful call girl Suha, his life could never be the same...
Absence of the Good (1999)
Starring: Stephen Baldwin, Tyne Daly, Allen Garfield, Shawn Huff, Silas Weir Mitchell, Steve O'Neill, James Maitland, Alex Warren, Michelle Wright, Robert Knepper
Salt Lake City homicide detective Caleb Barnes is under increasing pressure from all sides to crack a string of serial killings that have been terrorizing the city. At the same time, Barnes' home life is beginning to crumble in the wake of his son's accidental death. Will he solve the killings before the stress tears him apart? Written by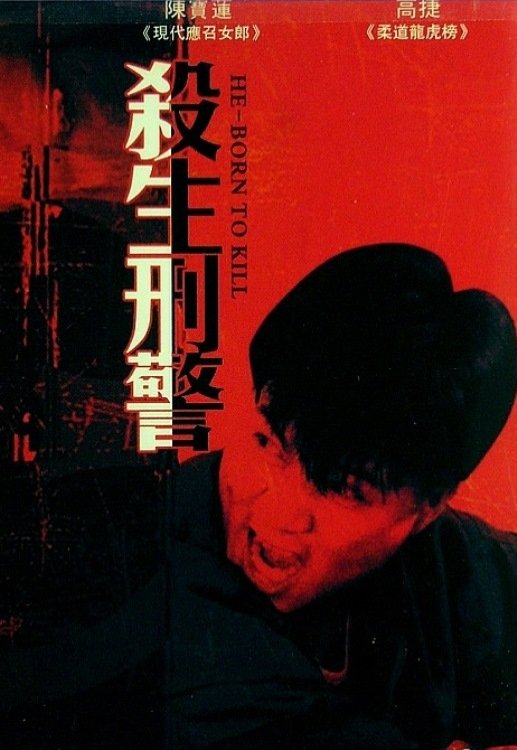 He-Born to Kill (1993)
Starring: Alex Man Chi-Leung, Jack Kao, Pauline Chan Bo-Lin, Wong Si-Hon, Yeung Man-Huen, Wen De-Rong, Yuen Jun-Kei, Chi-yu Kong
He-Born to Kill is a Taiwanese Action-Drama starring Alex Man