Movie Results For: broken+trail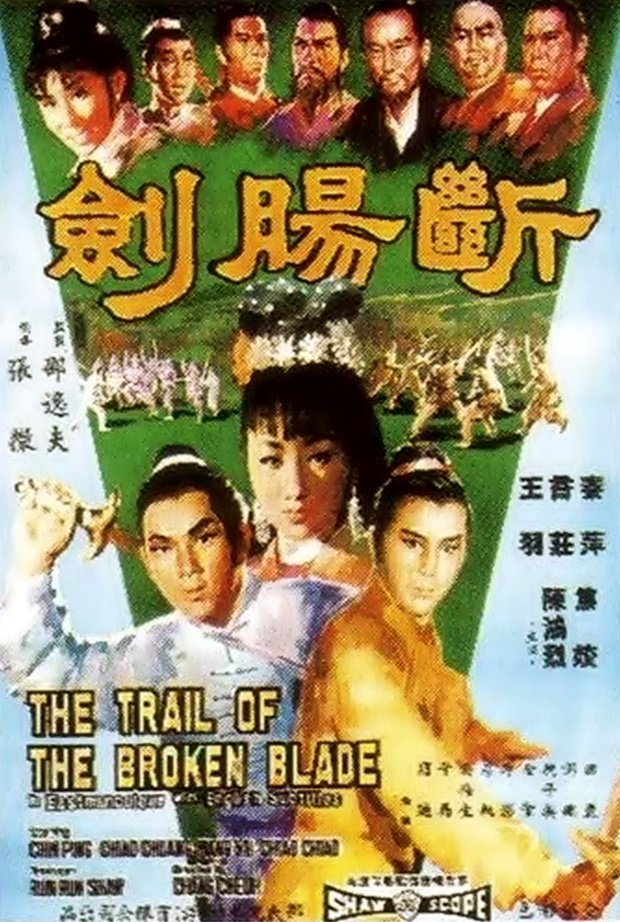 The Trail of the Broken Blade (1967)
Starring: Jimmy Wang Yu, Kiu Chong, Chin Ping, Lisa Chiao Chiao, Fan Mei-Sheng, Tien Feng, Chen Hung-Lieh, Wang Kuang-Yu, Wu Ma, Lee Wan-Chung, Cheng Lui, Cliff Lok, Pang Pang, Liu Chia-Liang, Lau Kar-Wing, Hsu Hsia, Tang Ti, Tong Kai
Chivalrous swordsman Jun-zhao (Kiu Chong) goes in search of a fugitive named Li Yueh (Jimmy Wang Yu) in order to reunite him with his love, Liu Xian (Chin Ping). Though the two men meet and become loyal brothers, Li does not reveal his true identity until Jun-zhao's life is endangered by swordsmen from Flying Fish Island who are looking for revenge.
Broken Trail: The Making of a Legendary Western (2006)
Starring: Robert Duvall, Thomas Haden Church, Walter Hill, Alan Geoffrion, Greta Scacchi, Scott Cooper, Olivia Cheng, Gwendoline Yeo, Chris Mulkey, Allan Graf
A documentary about the making of the 2006 AMC miniseries Broken Trail.