Movie Results For: christopher+robin
Christopher Robin (2018)
Starring: Ewan McGregor, Hayley Atwell, Jim Cummings, Brad Garrett, Orton O'Brien, Bronte Carmichael, Elsa Minell Solak, Mark Gatiss, Oliver Ford Davies, Ronke Adekoluejo, Adrian Scarborough, Roger Ashton-Griffiths, Ken Nwosu, John Dagleish, Amanda Lawrence, Katy Carmichael, Tristan Sturrock, Paul Chahidi, Matt Berry, Simon Farnaby, Mackenzie Crook, Nick Mohammed, Peter Capaldi, Sophie Okonedo, Sara Sheen, Toby Jones, Tim Ingall, Raj Ghatak, Jasmine-Simone Charles, Matt Gavan, Gareth Mason, Summer Brooks, Amrou Al-Kadhi, Zain Falzon, Rainy Milo, Michael Jenn, Souad Faress, Alan Clark, Chris Pratt, Harriet Leitch, Vera Chok, Claire Redcliffe, Matthew Earley, Vivien Bridson, Narinder Samra, Oliver Payne, David Hartley, Clara McGregor, Shola Adewusi, Lee Asquith-Coe, Roy Beck, Gintare Beinoraviciute, Bern Collaço, Abbey Denne
Working-class family man Christopher Robin encounters his childhood friend Winnie-the-Pooh, who helps him to rediscover the joys of life.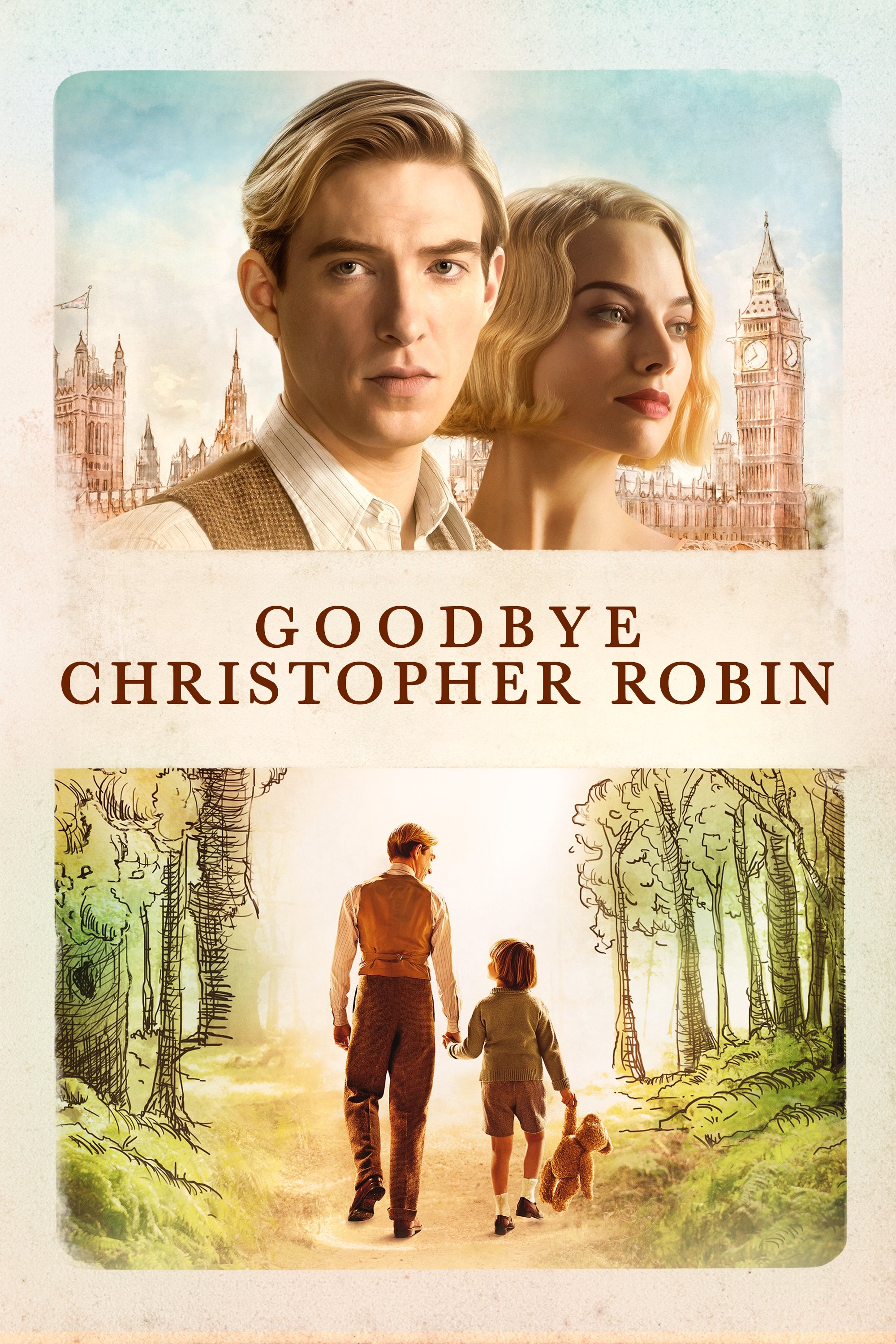 Goodbye Christopher Robin (2017)
Starring: Domhnall Gleeson, Margot Robbie, Kelly Macdonald, Will Tilston, Alex Lawther, Nico Mirallegro, Stephen Campbell Moore, Phoebe Waller-Bridge, Geraldine Somerville, Richard McCabe, Shaun Dingwall, Vicki Pepperdine, Simon Williams, Bentley Kalu, Mossie Smith, Stanley Hamblin, Dexter Hyman, Sonny Hyman, Sam Barnes, Allegra Marland, Mark Tandy, Richard Dixon, Ann Thwaite, Louise Harrison, Nicholas Richardson, Kevin Millington, Rolan Bell, Mark McKerracher, Amber Batty, Grace Curtis, Matilda Curtis, Lance C. Fuller, Simon Connolly, Richard Clifford, Cameron Lane, Phoebe Lyons, Harper Gray, Nick Blakeley, Victoria Bavister, Robert Portal, Tommy Rodger, Vincent Finch, Jim Cartwright, Beatrice Stein, Sarah Jayne Butler
The behind the scenes story of the life of A.A. Milne and the creation of the Winnie the Pooh stories inspired by his son Christopher Robin.
Pooh's Grand Adventure: The Search for Christopher Robin (1997)
Starring: Jim Cummings, John Fiedler, Ken Sansom, Paul Winchell, Peter Cullen, Brady Bluhm, Andre Stojka, David Warner, Steven Schatzberg, Frankie J. Galasso
A full length animated film for all the family to enjoy. Pooh gets confused when Christopher Robin leaves him a note to say that he has gone back to school after the holidays. So Pooh, Piglet, Tigger, Eeyore and Rabbit go in search of Christopher Robin which leads to a big adventure.