Movie Results For: citizen+kane
Citizen Kane (1941)
Starring: Orson Welles, Joseph Cotten, Dorothy Comingore, Ray Collins, George Coulouris, Agnes Moorehead, Paul Stewart, Ruth Warrick, Erskine Sanford, William Alland, Everett Sloane, Fortunio Bonanova, Gus Schilling, Philip Van Zandt, Georgia Backus, Harry Shannon, Sonny Bupp, Buddy Swan, Gregg Toland, Don Ackerman, Nat 'King' Cole, Gino Corrado, Maurice Costello, Demetrius Alexis, Gene Coogan, Art Dupuis, Rudy Germane, Mike Lally, Walter Lawrence, John Northpole, Victor Romito, Bob Terry, William Alston, Jack Gargan, Bert Moorhouse, Carmen Laroux, Sam Ash, Buddy Messinger, Terrance Ray, Sally Corner, Walter Bacon, Herbert Corthell, Harry A. Bailey, Danny Borzage, J.J. Clark, Tom Coleman, Carl Deloro, Jack Egan, Robert Haines, Ludwig Lowry, John McCormack, Hercules Mendez, Paddy O'Flynn, Sam Rice, Don Roberts, Larry Wheat, Larry Williams, Joan Blair, Morgan Brown, Harry Burkhardt, Edmund Cobb, Eddie Coke, Louis Natheaux, Arthur O'Connell, Guy Repp, Tom Steele, Richard Wilson, Louise Currie, Walter Sande, Jan Wiley, Milton Kibbee, Buck Mack, Alan Ladd, Thomas A. Curran, Jack Curtis, George Noisom, Gerald Pierce, Donna Dax, George DeNormand, Bud Geary, Bert LeBaron, Clyde McAtee, Cyril Ring, Roland Winters, Lew Harvey, Herman J. Mankiewicz, Eddie Dew, Perc Launders, John Dilson, Walter James, Robert Dudley, Suzanne Dulier, Al Eben, Johnny Eckert, Carl Ekberg, Edith Evanson, Carl Faulkner, Juanita Fields, Edna Mae Jones, Leda Nicova, Jolane Reynolds, Suzanne Ridgeway, Olin Francis, Louise Franklin, Renee Godfrey, Peter Gowland, Jimmy Grant, Jesse Graves, Ernest Grooney, Jack Gwynne, Teddy Mangean, Henry Hebert, Bryan 'Slim' Hightower, Mitchell Ingraham, Philip Morris, Francis Sayles, George W. Jimenez, Arthur Kay, Ellen Lowe, James T. Mack, Mickey Martin, Bruce Sidney, Major McBride, Frank McLure, Charles Meakin, Edward Peil Jr., Irving Mitchell, Frances E. Neal, Lillian Nicholson, Joseph North, William H. O'Brien, Field Norton, Dick Scott, Frank O'Connor, Russ Powell, Bert Stevens, Thomas Pogue, Lillian O'Malley, Jack Raymond, Gohr Van Vleck, Myrtle Rishell, Benny Rubin, Shimen Ruskin, George Sherwood, Edward Ryan, Landers Stevens, Harry J. Vejar, Tudor Williams, Arthur Yeoman, Tim Davis, Charles Bennett
Newspaper magnate, Charles Foster Kane is taken from his mother as a boy and made the ward of a rich industrialist. As a result, every well-meaning, tyrannical or self-destructive move he makes for the rest of his life appears in some way to be a reaction to that deeply wounding event.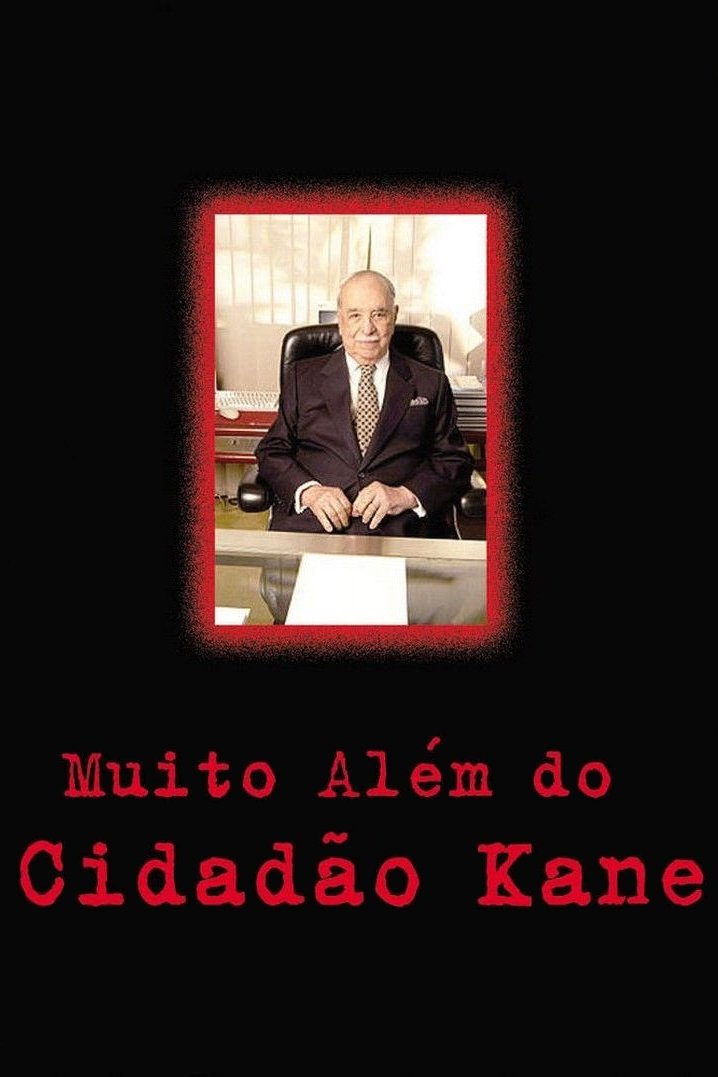 Beyond Citizen Kane (1993)
Starring: Leonel Brizola, Chico Buarque, Walter Clark, Dias Gomes, Luiz Inácio Lula da Silva, Armando Nogueira, Antônio Carlos Magalhães, Roberto Marinho, Washington Olivetto
Beyond Citizen Kane (1993) is a British documentary film directed by Simon Hartog, produced by John Ellis, and broadcast on Channel 4. It details the dominant position of the Rede Globo media group in the Brazilian society, discussing the group's influence, power, and political connections.[2] Globo's president and founder Roberto Marinho came in for particular criticism, being compared with fictional newspaper tycoon Charles Foster Kane, created by Orson Welles for the 1941 film Citizen Kane. According to the documentary, Marinho's media group engages in the same Kane wholesale manipulation of news to influence the public opinion.
RKO 281 (1999)
Starring: Liev Schreiber, James Cromwell, Melanie Griffith, John Malkovich, Brenda Blethyn, Roy Scheider, Liam Cunningham, David Suchet, Fiona Shaw, Anastasia Hille, Roger Allam, Simeon Andrews
A film about the making of Citizen Kane. Orson Welles produces his greatest film, Citizen Kane, despite the opposition of the film's de facto subject, William Randolph Hearst.
The Complete Citizen Kane (1991)
Starring:
Documentary looking at Orson Welles and the production of the film CITIZEN KANE fifty years ago, considering the furore that accompanied it and the real life press baron William Randolph Hearst upon whom Kane is based, and his efforts to halt the film, destroy the negative and persecution of people involved with its production and showing. It includes BBC interviews with Welles made in 1960 and 1982, and film historian Robert Carringer looks at the scenes that never made it to the screen. American film critic Pauline Kael also analyses the film's enduring appeal. Extracts from "The RKO Story" (producer: Rosemary Wilton) and "Yesterday's Whitness" (producers: Christopher Cook and Stephen Peet).
The Battle Over Citizen Kane (1996)
Starring: William Alland, Thomas Anderson, Peter Bogdanovich, Jimmy Breslin, Richard Ben Cramer, Marion Davies, Leonard de Paur, Douglas Fairbanks Jr., Richard France, William Randolph Hearst, William Herz, Sam Leve, Norman Lloyd, Nancy Loe, Frank Mankiewicz, Ruth Warrick, Orson Welles, Vern Whaley, Robert Wise
Documentary about the battle between Orson Welles and William Randolph Hearst over Welles' Citizen Kane (1941). Features interviews with Welles' and Hearst's co-workers also as a relative complete bio of Hearst.