Movie Results For: den+of+thieves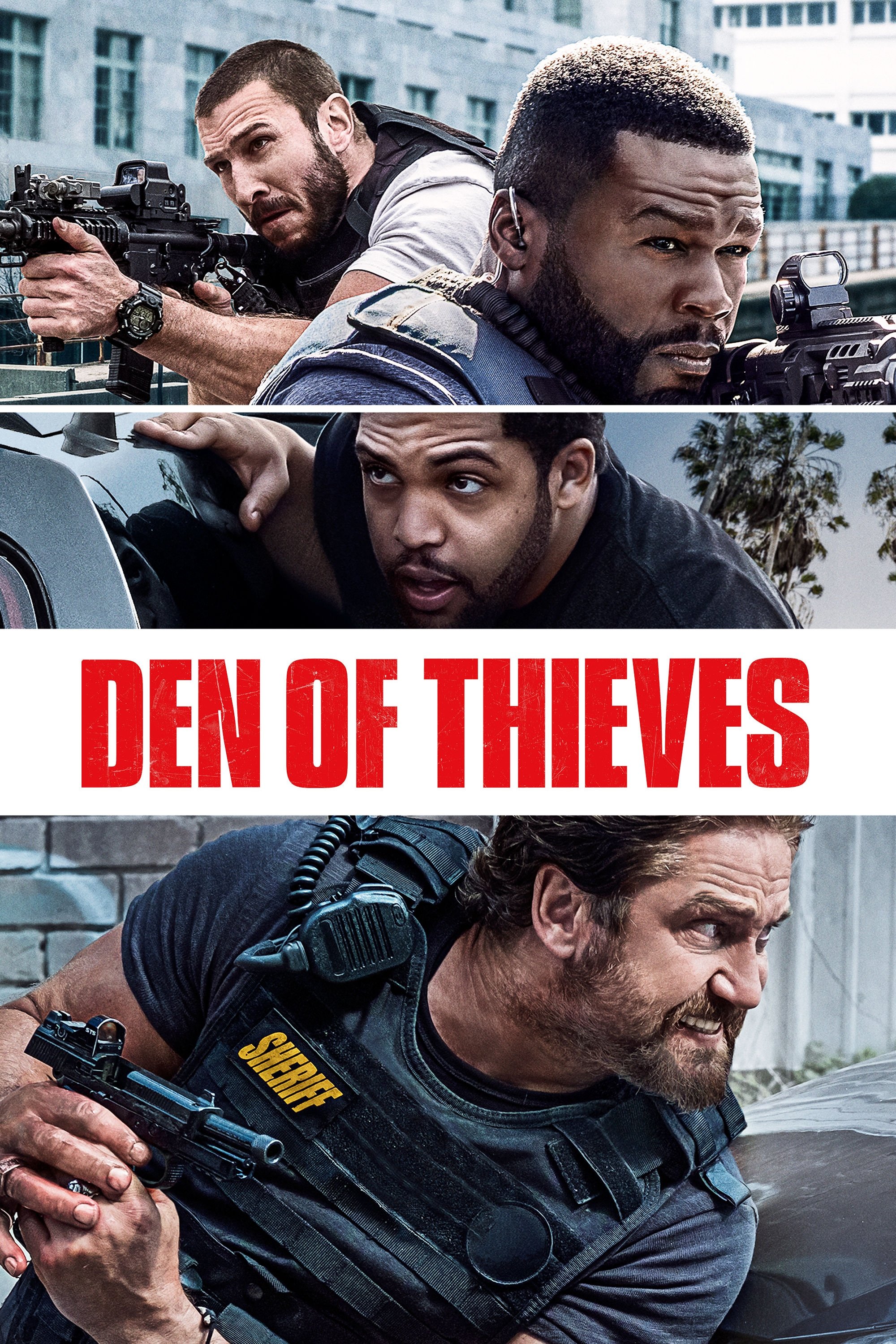 Den of Thieves (2018)
Starring: Gerard Butler, Pablo Schreiber, Dawn Olivieri, O'Shea Jackson Jr., 50 Cent, Evan Jones, Cooper Andrews, Maurice Compte, Kaiwi Lyman, Mo McRae, Meadow Williams, Eric Braeden, Brian Van Holt, Max Holloway, Jay Dobyns, Steve Eifert
A gritty crime saga which follows the lives of an elite unit of the LA County Sheriff's Dept. and the state's most successful bank robbery crew as the outlaws plan a seemingly impossible heist on the Federal Reserve Bank.
Robin Hood: Prince of Thieves (1991)
Starring: Kevin Costner, Morgan Freeman, Christian Slater, Mary Elizabeth Mastrantonio, Alan Rickman, Geraldine McEwan, Michael McShane, Brian Blessed, Michael Wincott, Nick Brimble, Soo Drouet, Sean Connery, Bryan Adams, Daniel Peacock, Walter Sparrow, Harold Innocent, Jack Wild, Howard Lew Lewis, John Hallam, Pat Roach, Derek Deadman, John Tordoff, Michael Goldie, Liam Halligan, Marc Zuber, Merelina Kendall, Imogen Bain, Jimmy Gardner, Bobby Parr, Douglas Blackwell, Andy Hockley, Christopher Adamson, Richard Strange, Susannah Corbett, Daniel Newman
When the dastardly Sheriff of Nottingham murders Robin's father, the legendary archer vows vengeance. To accomplish his mission, Robin joins forces with a band of exiled villagers (and comely Maid Marian), and together they battle to end the evil sheriff's reign of terror.