Movie Results For: dunkirk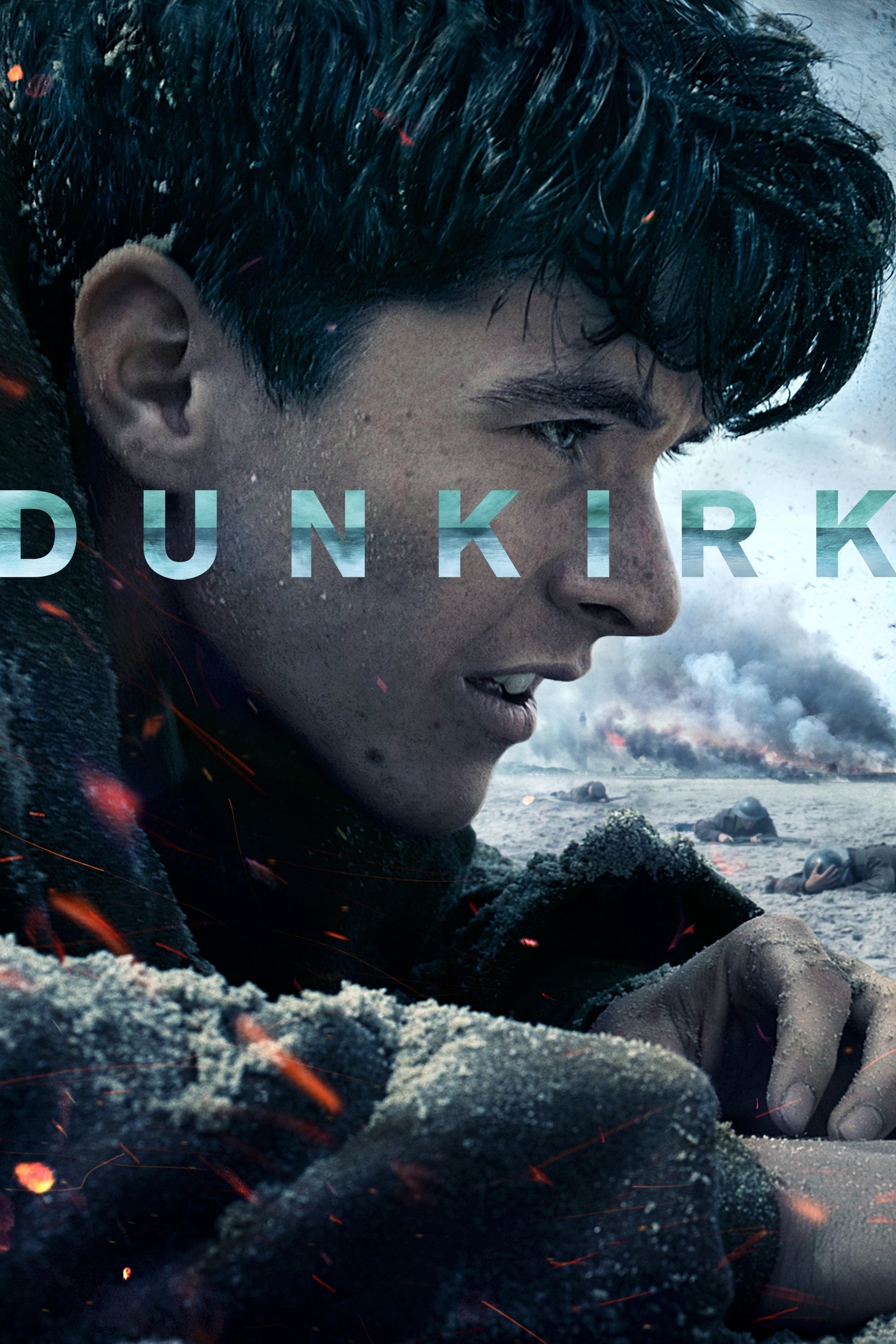 Dunkirk (2017)
Starring: Fionn Whitehead, Tom Glynn-Carney, Jack Lowden, Harry Styles, Aneurin Barnard, James D'Arcy, Barry Keoghan, Kenneth Branagh, Cillian Murphy, Mark Rylance, Tom Hardy, Michael Caine, Billy Howle, Bobby Lockwood, Miranda Nolan, Kevin Guthrie, Brian Vernel, Elliott Tittensor, Matthew Marsh, Jochum ten Haaf, Damien Bonnard, Adam Long, Michael Fox, Will Attenborough, James Bloor, Paul Riley Fox, Richard Sanderson, Valiant Michael, Johnny Otto, Jan-Michael Rosner, Brandon Duracher, Samgar Jacobs, Robby Prinsen, Simon Ates, Caleb Bailey, Thomas Millet, Constantin Balsan, Aldo Beqiri, Sander Huisman, Callum Blake, Luke Thompson, Crystal Pereyra, Bram Vlot, Calam Lynch, Jack Riddiford, Merlijn Willemsen, Michel Biel, Niels van 't Dek, Nirman Wolf, Tom Gill, Christian Roberts, Nick Vorsselman, Jedediah Jenk, Christian Janner, Bradley Hall, Jack Gover, Davey Jones, Charley Palmer Rothwell, Kim Hartman, Bill Milner, Eric Richard, Harry Collett
The story of the miraculous evacuation of Allied soldiers from Belgium, Britain, Canada and France, who were cut off and surrounded by the German army from the beaches and harbour of Dunkirk between May 26th and June 4th 1940 during World War II.
Dunkirk (1958)
Starring: John Mills, Richard Attenborough, Bernard Lee, Robert Urquhart, Ray Jackson, Meredith Edwards, Sean Barrett, Victor Maddern, Maxine Audley, Kenneth Cope, Denys Graham, Barry Foster, Cyril Raymond, Nicholas Hannen, Roland Curram, Lionel Jeffries, Michael Bates
A British Corporal in France finds himself responsible for the lives of his men when their officer is killed. He has to get them back to Britain somehow. Meanwhile, British civilians are being dragged into the war with Operation Dynamo, the scheme to get the French and British forces back from the Dunkirk beaches. Some come forward to help, others were less willing.
Operation Dunkirk (2017)
Starring: Ifan Meredith, Kimberley Hews, Michael Wouters, Kyle Hotz, Tyler Cole, Conner P. Kelley, Darren Hill, Brian M. Alvey, Dominic Alvey, Jerry L. Beasley, Eddie Curry, Justin De La Rosa, Brandon Graham, John R Grounds, John Todd Hartzler
A band of soldiers tasked with staying behind during the Battle of Dunkirk to rescue a scientist with information that could turn the tide of the war must battle their way through dangerous Nazi territory to complete their mission.
Weekend at Dunkirk (1964)
Starring: Jean-Paul Belmondo, Catherine Spaak, Georges Géret, Jean-Pierre Marielle, François Périer, Pierre Mondy, Ronald Howard, Dominique Zardi, Marie Dubois, Christian Barbier, Jean-Paul Roussillon, Paul Préboist, Pierre Vernier
In June 1940, during the Dunkirk evacuation of Allied troops to England, French sergeant Julien Maillat and his men debate whether to evacuate to Britain or stay and fight the German troops that are closing-in from all directions. - from IMDB