Movie Results For: enchanted
Enchanted (2007)
Starring: Amy Adams,Patrick Dempsey,Susan Sarandon,James Marsden,Idina Menzel
Ella Enchanted (2004)
Starring: Anne Hathaway,Hugh Dancy,Cary Elwes,Vivica A. Fox,Joanna Lumley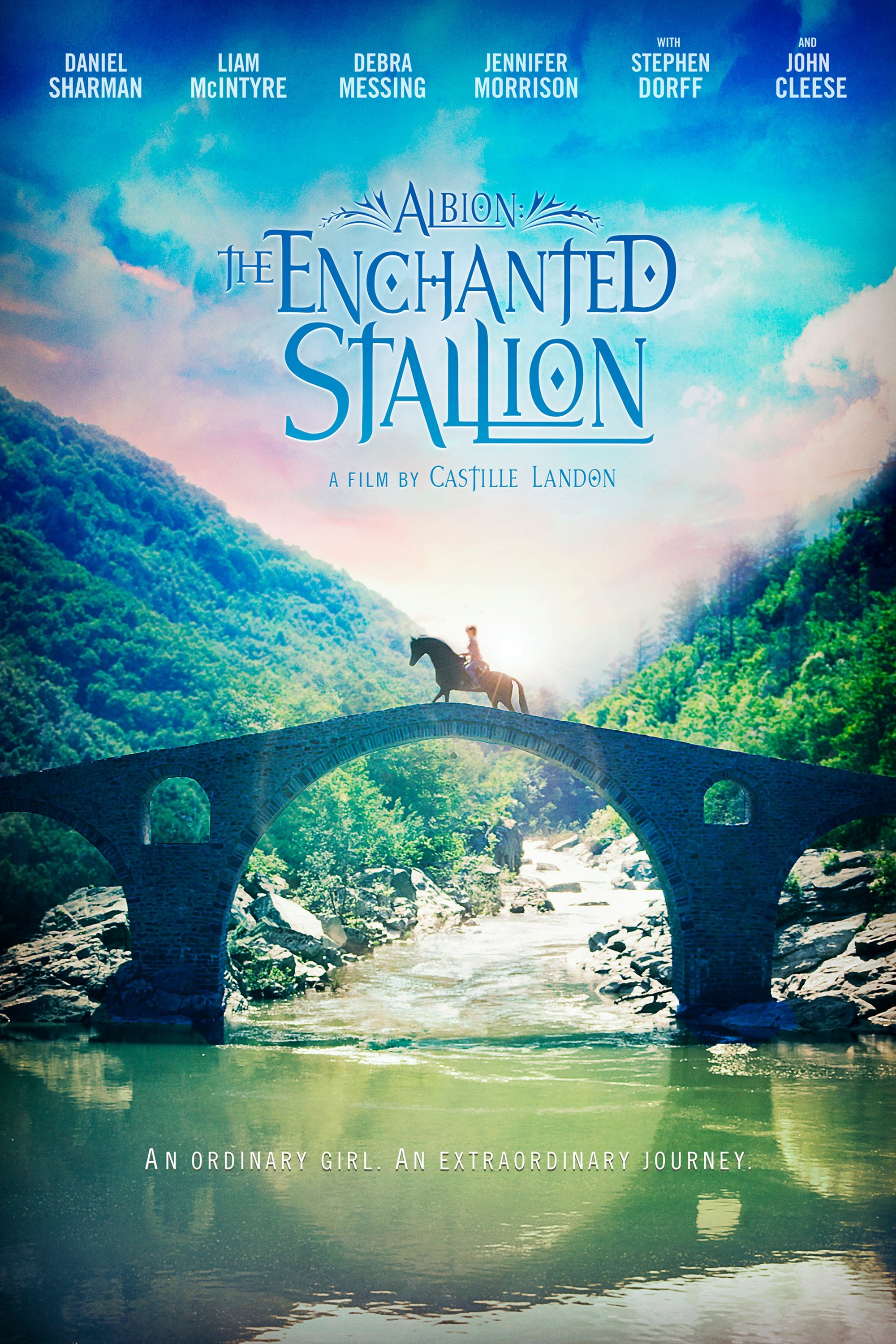 Albion: The Enchanted Stallion (2016)
Starring: Avery Arendes, Castille Landon, Johnny Sequoyah, Jennifer Morrison, Debra Messing, John Cleese, Stephen Dorff, Daniel Sharman, Liam McIntyre, Richard Kind, Ryan O'Nan, Rob Callender, Erik Lunseth, Shelby Ronea, Nitrous, Nitrous
A twelve-year-old girl is transported by a magical black stallion to the mystical world of Albion, where she discovers that she alone is the key to saving an entire race of people.
Enchanted Christmas (2017)
Starring: Alexa PenaVega, Carlos PenaVega, Randy Wayne, Chelsie Hightower, Rene Rivera, Jaynee-Lynne Kinchen, Steve Bond, Melanie Nelson, K. Danor Gerald, Madison Hall, Lilly Mae Stover, Mark Blockovich, Paul Nathan Cuthbert, Peyton Marie Dalley
Weeks before Christmas, interior designer Laura is sent to her hometown of Santa Fe, New Mexico to remodel a landmark hotel. As Laura is kept busy with the renovations, her 8-year-old daughter Nicole is introduced to the art of salsa dancing at a local dance studio. Laura is surprised to find that the studio's owner is Ricardo, her old high school sweetheart and former salsa dance partner. When Laura and Ricardo reconnect, sparks fly on and off the dance floor. The beautiful Christmas traditions of New Mexico become the backdrop for spirited dancing and unexpected romance.
Enchanted (1998)
Starring: John Ward, Sydney Penny, David Kaufman, Jaid Barrymore, Jenny Wright, George Anthony Baker, Michael Beaumont, Lisa Picotte, Michael E. Knight, Stuart Scott, Eric Paisley, Jennifer Ward, Mac Ingram, Elizabeth Durden, Kyle Coston, Michael Ward, Sarah Wright, Kevin Davis, Drew Gabreski, Leanna Raynor, Chip Tayloe, Chuck Kinlaw, Michael Blanchard, Christopher Callen, Forest Com, Jan Ward, Lou Criscuolo, Milton Ward, Dick Olsen, Scott Dreier, Nello Tare, Tommy Hull, Billy Ray Lyerly, Meg MacRae, Tommy Matthews, Patt Noday, Ron Silverman, Brett Williams, David Ward, Portia Thomas, Dixie Cox Williford, Gayle Ward, Dick Van Newkirk, Giancarlo D'Alessandro, Michael S. Taylor, Jason Summers
A man has all the answers when it comes to giving advice to friends, but when it comes to his own life, he is lost.
Enchanted April (1991)
Starring: Josie Lawrence, Miranda Richardson, Joan Plowright, Polly Walker, Alfred Molina, Michael Kitchen, Jim Broadbent
Based on Elizabeth Von Arnim's novel, four Englishwomen rent an Italian villa on holiday.
Enchanted (1994)
Starring: Innokentiy Smoktunovskiy, Viktor Pavlov, Valeri Filatov, Viktor Mikhaylov
Five stories all related to alcohol and it's affectation on people lives.
Beauty and the Beast: The Enchanted Christmas (1997)
Starring: Paige O'Hara, Robby Benson, Jerry Orbach, David Ogden Stiers, Bernadette Peters, Tim Curry, Haley Joel Osment, Paul Reubens, Angela Lansbury, Frank Welker, Jeff Bennett, Jim Cummings, Kath Soucie
Belle prepares the castle for Christmas against Beast's wishes, trying to bring him happiness for the season...
Enchanted Island (1958)
Starring: Dana Andrews, Jane Powell, Don Dubbins, Arthur Shields, Ted de Corsia, Friedrich von Ledebur, Agustín Fernández, Lasse Hellman, Francisco Reiguera, Dale Van Sickel, Eddie Saenz, Paul Stader
Two 19th-century sailors jump ship only to discover their tropical paradise is a cannibal stronghold.
Enchanted Kingdom (2014)
Starring: Idris Elba, Hayley Joanne Bacon, India Dale-Hill
An extraordinary, spell-binding journey through the realms of nature to discover that the natural world is stranger, more magical, more mystical than anything you could possibly imagine. You'll be propelled from enchanted forests to the edge of the underworld, from a paranormal planet into fantastical seas, from celestial mountains through mercurial waters, finally to experience the ultimate celebration of nature's magic, the greatest gathering of wildlife on Earth. You won't believe your eyes or ears as you meet amazing creatures and experience nature as it's never been seen before, eye-to-eye with the creatures, on an adventure where you will truly believe the real world is more extraordinary and awe-inspiring than any fiction.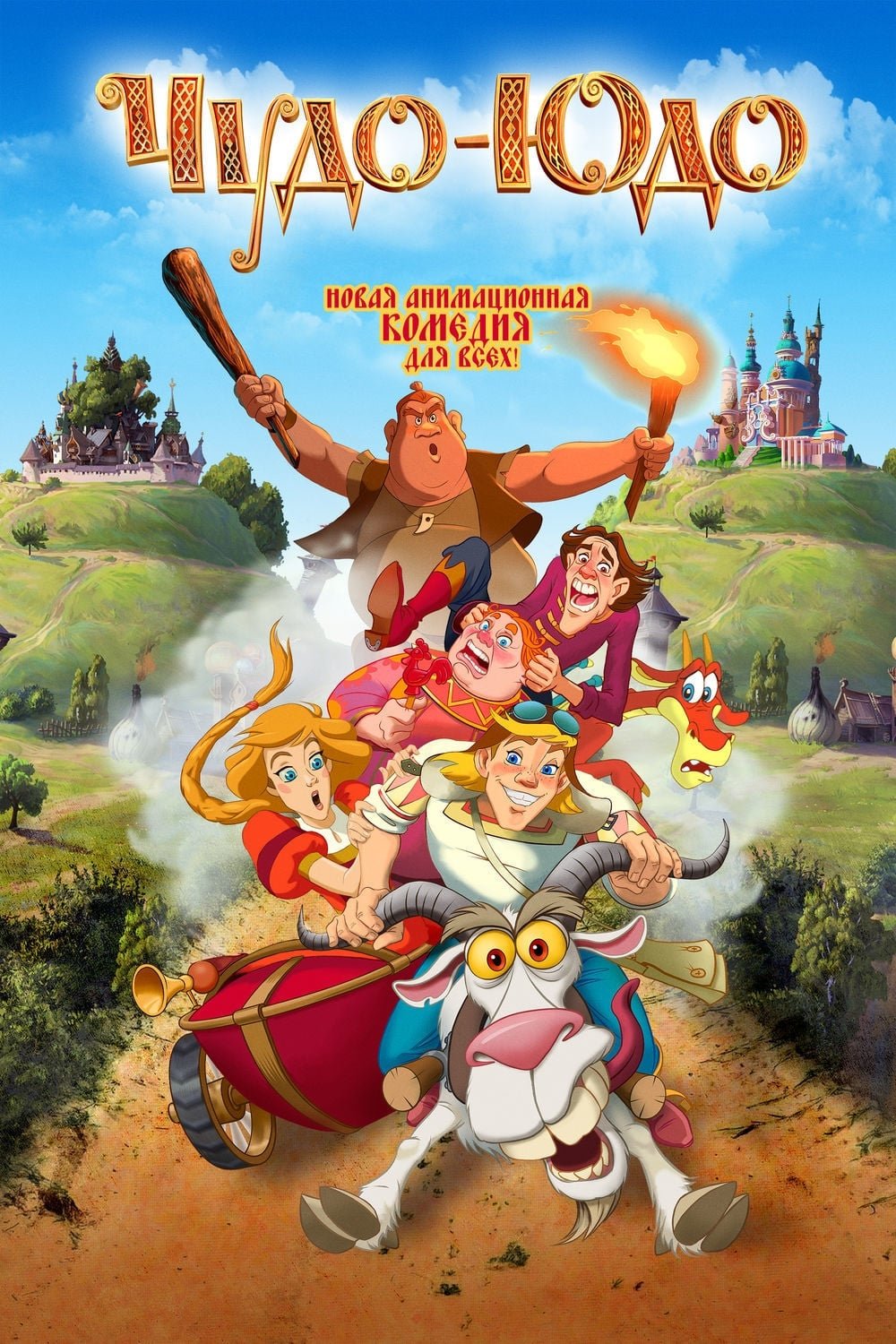 Enchanted Princess (2018)
Starring: Anton Makarsky, Irina Medvedeva, Natalya Medvedeva, Aleksandr Pozharov, Lyudmila Artemeva, Fyodor Dobronravov
A family comedy about a young Prince, who sets on a mission to find a missing Princess from the neighborhood kingdom. Along the journey, Prince meets a doopie dragon who joins him on an adventure, but Prince does not know that the dragon isn't who he says he is.
The Enchanted (1984)
Starring: Julius Harris, Will Sennett, Casey Blanton
Royce returns home to an American outback to look after a house that was once his late fathers. At first, welcomed back by a long family friend Booker T, Royce later falls in love with a mysterious woman from a strange family and Booker T warns Royce to be careful of how close he gets.
Disney Princess Enchanted Tales: Follow Your Dreams (2007)
Starring: Erin Torpey,Erin Turpey,Linda Larkin,Susan Blakeslee
The Enchanted Drawing (1900)
Starring: J. Stuart Blackton
A cartoonist defies reality when he draws objects that become three-dimensional after he lifts them off his sketch pad.
The Swan Princess: The Mystery of the Enchanted Kingdom (1998)
Starring: Michelle Nicastro, Brian Nissen, Joseph Medrano, Steve Vinovich, Christy Landers
The royal couple Odette and Derek face yet another evil magician, this time a woman named Zelda. Lusting for the treasure of the Forbidden Arts, which will give her absolute power, Zelda kidnaps Odette as ransom. Derek and several animal friends head off to rescue Odette
Enchanted Glasses (1907)
Starring:
Devilish looking man dances with a dress in his arms. The dress stands up by itself and a woman magician appears in it. She conjures six women and then makes them disappear. She magically changes into men's clothing and lines up six boxes which begin to smoke and produce six women, whose clothing transforms from formal gowns to ballet dresses. The magician makes them disappear. She then lines up six glasses on a table, and, as she pours wine into them, a woman appears in each glass. She makes the wine go back into the container and everything on the table goes up in smoke. She transforms her clothing into a dress, then disappears, leaving the dress standing on its own. The devilish man reappears, turns the dress into torches, then disappears into smoke with the torches. (Library of Congress)
The Enchanted Island (2012)
Starring: Danielle de Niese, Joyce DiDonato, David Daniels, Luca Pisaroni, Plácido Domingo, William Christie
A contemporary take on the 17th-century genre of the pastiche, this delightful Baroque fantasy brings together some of the greatest arias and ensembles by Handel, Vivaldi, Rameau, Purcell, and other composers with a new English libretto by Jeremy Sams, inspired by Shakespeare's The Tempest and A Midsummer Night's Dream. The all-star cast is headed by David Daniels as Prospero, Joyce DiDonato as Sycorax, Danielle de Niese as Ariel, Luca Pisaroni as Caliban, and the legendary Plácido Domingo as Neptune. Early music specialist William Christie conducts this dazzling world-premiere production, designed and directed by Phelim McDermott and Julian Crouch.
Enchanted Princess (1959)
Starring: Raizô Ichikawa, Ayako Wakao, Shintarô Katsu, Tamao Nakamura, Mieko Kondo, Yaeko Mizutani, Ganjiro Nakamura, Ichirô Sugai, Atsuko Kindaichi
Once upon a time, Okuro(Ayako Wakao), a young female racoon, lived poorly with her drunken father. One day after they'd disguised themselves as parasols, they were wrongly brought to the Racoon Palace, where the young racoon princess (also Ayako Wakao) made a mess around her arranged marriage with the beautiful racoon prince (Raizô Ichikawa). Pretty princess ran away. In order not to spoil the promising marriage, people tried to make use of resemblances between Okuro and the princess. Before long, Okuro and the Prince fell in love with each other...
Enchanted April (1935)
Starring: Ann Harding,Frank Morgan,Reginald Owen,Ralph Forbes,Katherine Alexander
The Enchanted Well (1903)
Starring:
A witch curses a town's well.