Movie Results For: from+nowhere
Chasing a Dream (Miles from Nowhere) (2009)
Starring: Andrew Lawrence, Treat Williams, Joanna Going
Race to Nowhere (2010)
Starring:
Nowhere in Africa (Nirgendwo in Afrika) (2001)
Starring: Juliane Kohler, Merab Ninidze, Lea Kurka
7 Men From Now (Seven Men from Now) (1956)
Starring: Randolph Scott,Lee Marvin,Gail Russell,Walter Reed,John Larch
Great Speeches from a Dying World (2009)
Starring:
Great Speeches from a Dying World (2009)
Starring:
Sample This (2013)
Starring: Gene Simmons,Freda Payne,Melle Mel,Grandmaster Caz,Jerry Butler
SAMPLE THIS is the true story of how unknown music producer Michael Viner brought together the greatest studio musicians of the 1970's to create an album that ultimately went nowhere... until the summer of 1973, when DJ Herc took the percussion breaks from that obscure album and extended them by playing them back to back. His beats became an anthem on the streets of the Bronx and ultimately the genre of Hip Hop, becoming one of the most sampled tracks in history and used by artists from Will Smith and Missy Elliot to Amy Winehouse and Jay-Z. (c) GogoDigital
Un illustre inconnu (Nobody from Nowhere) (2014)
Starring: Mathieu Kassovitz, Marie-Josee Croze
Sebastien Nicolas vit en solitaire. Pour tenter de donner un sens a sa vie, il suit des inconnus et usurpe leur identite en se travestissant. Lorsqu'un jour il rencontre un violoniste mondialement celebre, il fait face a la vie dont il a toujours reve. Alors cette vie, plus que l'emprunter, il va la lui voler. Pris dans un engrenage qui le depasse, Sebastien va prendre des risques inconsideres pour devenir celui qu'il aurait aime etre, quitte a sacrifier sa vie, et celle des autres...
The Similars (Los Parecidos) (2015)
Starring: Gustavo Sanchez Parra,Humberto Busto,Cassandra Ciangherotti,Luis Alberti,Carmen Beato
In the rainy darkness of the early morning hours of October 2, 1968, eight people are waiting in a remote bus station in the middle of nowhere for the bus heading to Mexico City. They'll soon find themselves experiencing a strange phenomenon.
Roadie (2012)
Starring: Ron Eldard,Jill Hennessy,Bobby Cannavale,Lois Smith,David Margulies
Canned from a 20-year job as roadie for Blue Oyster Cult, Jimmy is broke and desperate. With nowhere else to go, he returns home to Forest Hills, Queens to visit his aging mother, where a wild night with some hard-partying high school friends shows him that some things never change. From director Michael Cuesta, Roadie features powerful performances from Ron Eldard, Bobby Cannavale, Jill Hennessy and a refreshingly eclectic 70s hard rock soundtrack. -- (C) Magnolia
Race to Nowhere (2010)
Starring:
A concerned mother turned filmmaker aims her camera at the culture of hollow achievement and pressure to perform that has invaded America's schools. It is destroying our children's love of learning and feeding an epidemic of unprepared, disengaged, and unhealthy students. This remarkable new film shines a light on the price our kids pay for this "race to nowhere." Cheating is commonplace, stress-related illness, depression and burnout are rampant, and ironically, young people arrive at college and the workplace unprepared and uninspired. Featuring the heartbreaking stories of young people who have been pushed to the brink and educators who are burned out and worried that students aren't developing the skills needed for the global economy, RACE TO NOWHERE points to the silent epidemic running rampant in our schools. RACE TO NOWHERE is a call to families, educators, experts and policy makers to examine current assumptions on how to best prepare the youth of America to become the healthy, bright, contributing and leading citizens in the 21st century. Among many others, RACE TO NOWHERE features Dr. Madeline Levine, author of the bestseller, The Price of Privilege, Dr. Deborah Stipek, Dean of the Stanford School of Education, Dr. Kenneth Ginsburg, an adolescent medicine specialist at the Children's Hospital of Philadelphia, Dr. Wendy Mogel, author of The Blessing of a Skinned Knee, Denise Pope, author of Doing School, and Sara Bennett, author of The Case Against Homework. -- (C) Reel Link
Nowhere Man (2005)
Starring: Michael Rodrick,Debbie Rochon,Frank Olivier,Bob Gosse,Lloyd Kaufman
Nowhere Man (2005)
Starring: Steve Olivieri,Michael Rodrick,Lloyd Kaufman,Michael Risley,Debbie Rochon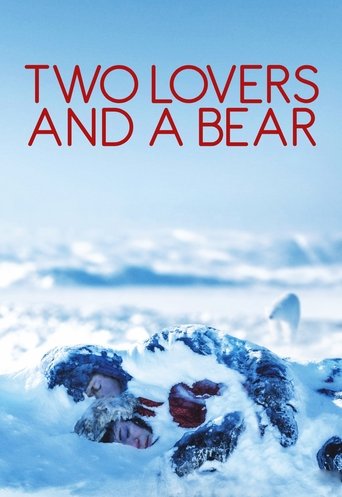 Two Lovers and a Bear (2016)
Starring: Tatiana Maslany, Dane DeHaan, John Ralston
Set in a small town near the North Pole where roads lead to nowhere, the story follows Roman (DeHaan) and Lucy (Maslany), two burning souls who come together to make a leap for life and inner peace.
Roadie (2012)
Starring: Ron Eldard,Jill Hennessy,Bobby Cannavale,Lois Smith,David Margulies
Canned from a 20-year job as roadie for Blue Oyster Cult, Jimmy is broke and desperate. With nowhere else to go, he returns home to Forest Hills, Queens to visit his aging mother, where a wild night with some hard-partying high school friends shows him that some things never change. From director Michael Cuesta, Roadie features powerful performances from Ron Eldard, Bobby Cannavale, Jill Hennessy and a refreshingly eclectic 70s hard rock soundtrack. -- (C) Magnolia