Movie Results For: john+wick
John Wick: Chapter 2 (2017)
Starring: Keanu Reeves, Riccardo Scamarcio, Ian McShane, Laurence Fishburne, Common, Ruby Rose, Claudia Gerini, Lance Reddick, John Leguizamo, Bridget Moynahan, Thomas Sadoski, David Patrick Kelly, Peter Stormare, Franco Nero, Peter Serafinowicz, Perry Yung, Tobias Segal, Chukwudi Iwuji, Nico Toffoli, Marko Caka, Aaron Cohen, Aly Mang, Nora Sommerkamp, Marmee Cosico, Nancy Cejari, Crystal Lonneberg, Frank Modica, Jennifer Dong, Elli, Midori Nakamura, Sidney Beitz, Mark Vincent, Justin L. Wilson, Chris LaPanta, Guyviaud Joseph, Alisa Ermolaev, Kelly Rae LeGault, Vadim Kroll, Shade Rupe, Thaddeus Daniels, Margaret Daly, Wass Stevens, Erik Frandsen, Youma Diakite, Luca Mosca, Mario Donatone, Kenny Sheard, Tim Connolly, Heidi Moneymaker, Angel Pai, Johnny Otto, Nobuya Shimamoto, Oleg Prudius, Alex Ziwak, Ciscandra Nostalghia
John Wick is forced out of retirement by a former associate looking to seize control of a shadowy international assassins' guild. Bound by a blood oath to aid him, Wick travels to Rome and does battle against some of the world's most dangerous killers.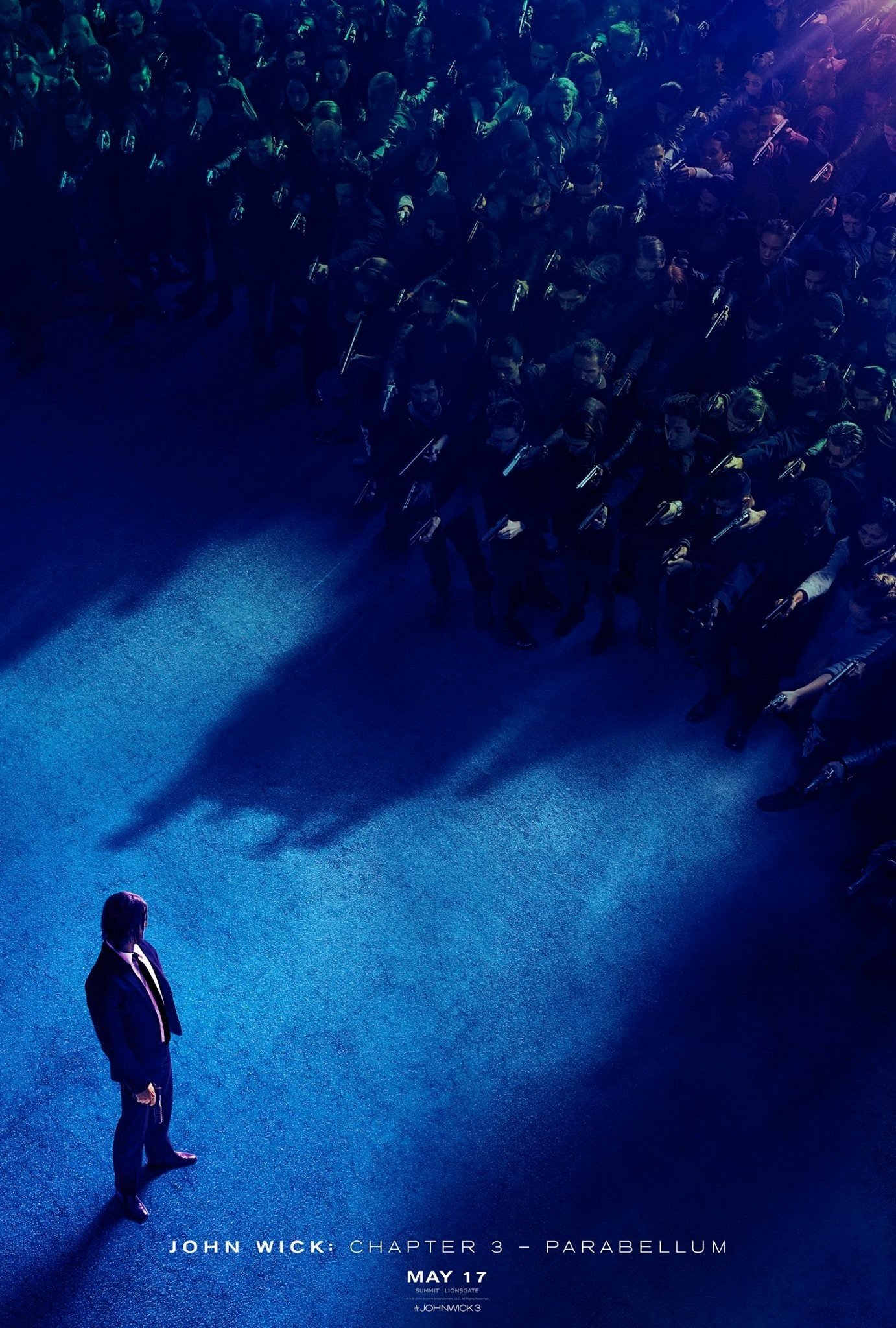 John Wick: Chapter 3 – Parabellum (2019)
Starring: Keanu Reeves, Halle Berry, Ian McShane, Laurence Fishburne, Anjelica Huston, Saïd Taghmaoui, Ruby Rose, Mark Dacascos, Lance Reddick, John Leguizamo, Jerome Flynn, Hiroyuki Sanada, Tiger Hu Chen, Asia Kate Dillon, Jason Mantzoukas, Yayan Ruhian, Cecep Arif Rahman, Boban Marjanović, Robin Lord Taylor, Arjon Bashiri, Vladimir Mihailov, Vlado Mihailov, Danish Bhatt, Candace M. Smith
John Wick is on the run for two reasons… he's being hunted for a global $14 million dollar open contract on his life, and for breaking a central rule: taking a life on Continental Hotel grounds. The victim was a member of the High Table who ordered the open contract. John should have already been executed, except the Continental's manager, Winston, has given him a one-hour grace period before he's "Excommunicado" – membership revoked, banned from all services and cut off from other members. John uses the service industry to stay alive as he fights and kills his way out of New York City.