Movie Results For: kubo+and+the+two+strings
Kubo and the Two Strings (2016)
Starring: Art Parkinson, Charlize Theron, Ralph Fiennes
Kubo and the Two Strings is an epic action-adventure set in a fantastical Japan from acclaimed animation studio LAIKA. Clever, kindhearted Kubo (voiced by Art Parkinson of "Game of Thrones") ekes out a humble living, telling stories to the people of his seaside town including Hosato (George Takei), Akihiro (Cary-Hiroyuki Tagawa), and Kameyo (Academy Award nominee Brenda Vaccaro). But his relatively quiet existence is shattered when he accidentally summons a spirit from his past which storms down from the heavens to enforce an age-old vendetta. Now on the run, Kubo joins forces with Monkey (Academy Award winner Charlize Theron) and Beetle (Academy Award winner Matthew McConaughey), and sets out on a thrilling quest to save his family and solve the mystery of his fallen father, the greatest samurai warrior the world has ever known. With the help of his shamisen - a magical musical instrument - Kubo must battle gods and monsters, including the vengeful Moon King (Academy Award nominee Ralph Fiennes) and the evil twin Sisters (Academy Award nominee Rooney Mara), to unlock the secret of his legacy, reunite his family, and fulfill his heroic destiny.
Kumonosu Jo (Throne of Blood) (Macbeth) (1957)
Starring: Toshiro Mifune,Isuzu Yamada,Takashi Shimura,Akira Kubo,Minoru Chiaki
Throne of Blood (1957)
Starring: Toshiro Mifune, Isuzu Yamada, Takashi Shimura
Destroy All Monsters (1969)
Starring: Akira Kubo,Jun Tazaki,Yoshio Tsuchiya,Yukihiko Kobayashi,Kenji Sahara
Strings (2004)
Starring: James McAvoy, Catherine McCormack, Julian Glover
Destroy All Monsters (1969)
Starring: Akira Kubo,Kyoko Ai,Jun Tazaki,Yukiko Kobayashi,Yoshio Tsuchiya
Le Vieil Homme et l'Enfant (The Two of Us) (The Old Man and the Boy) (1967)
Starring: Michel Simon,Alain Cohen,Charles Denner,Roger Carel,Luce Fabiole
Le Vieil Homme et l'Enfant (The Two of Us) (The Old Man and the Boy) (1967)
Starring: Michel Simon,Alain Cohen,Luce Fabiole,Zorica Lozic,Roger Carel
Son of Godzilla (1967)
Starring: Susumu Kurobe, Bibari Maeda, Tadao Takashima
Teen Kanya (Two Daughters) (Three Daughters) (1961)
Starring: Anil Chatterjee,Chandana Bannerjee,Soumitra Chatterjee,Gobinda Chakravarty,Aparna Das Gupta
Two tales by the writer Tagore: a young postmaster and his heart-breaking relationship with his orphaned 10-year-old personal attendant; the other about a young intellectual and his decision to take the beautiful town tomboy as his wife.
Kilo Two Bravo (2015)
Starring: Alistair Cook,David Elliot (X),Malachi Kirby,Mark Stanley (VI),Paul Luebke
KILO TWO BRAVO relives the true story of a platoon tasked with neutralizing a Taliban roadblock in the Kajaki region of Afghanistan. As they close in on the insurgents, the unit find themselves marooned in the middle of an active minefield, setting in motion a desperate air rescue mission that risks detonating the entire explosive terrain. This excruciatingly tense thriller depicts the heroism, courage, and survival of the brothers of Kilo Two Bravo company and tells the story of one of the most valiant rescue efforts of modern warfare.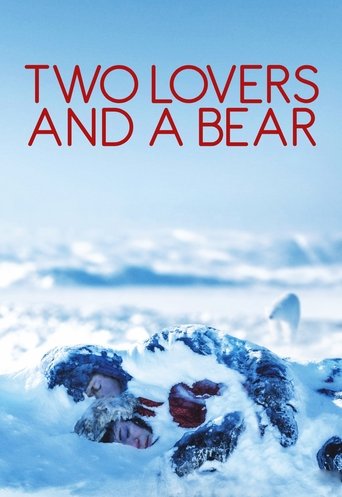 Two Lovers and a Bear (2016)
Starring: Tatiana Maslany, Dane DeHaan, John Ralston
Set in a small town near the North Pole where roads lead to nowhere, the story follows Roman (DeHaan) and Lucy (Maslany), two burning souls who come together to make a leap for life and inner peace.
The Two of Us (1967)
Starring: Michel Simon, Alain Cohen, Luce Fabiole
On The Job (2013)
Starring: Piolo Pascual,Gerald Anderson,Joel Torre,Angel Aquino,Joey Marquez
Two prisoners, pulled from the population to carry out high-profile assassinations in exchange for reduced sentences. Two cops, baffled by the rising body count but hot on their trail. Four men, caught in a web of deceit and corruption, on a collision course with the government officials who will do anything to silence them - and no one is safe. (c) Well Go USA
The Lord of the Rings - The Two Towers (2002)
Starring: Elijah Wood,Ian McKellen,Liv Tyler,Viggo Mortensen,Sean Astin