Movie Results For: my+man+godfrey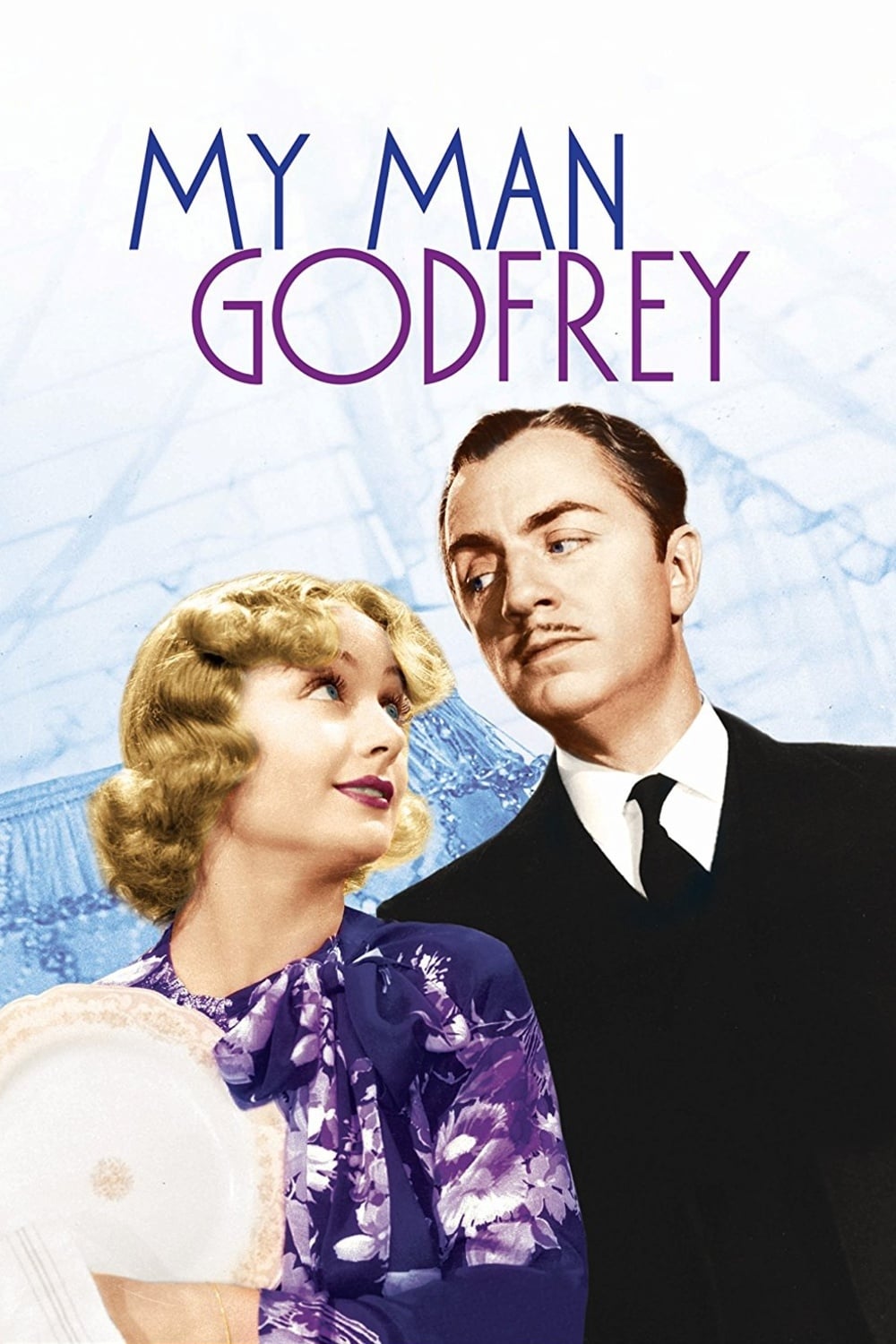 My Man Godfrey (1936)
Starring: William Powell, Carole Lombard, Alice Brady, Gail Patrick, Jean Dixon, Eugene Pallette, Alan Mowbray, Mischa Auer, Pat Flaherty, Robert Light, Grady Sutton, Franklin Pangborn, Jane Wyman, Bess Flowers, Bert Moorhouse, Jane Wyman
Fifth Avenue socialite Irene Bullock needs a "forgotten man" to win a scavenger hunt, and no one is more forgotten than Godfrey Park, who resides in a dump by the East River. Irene hires Godfrey as a servant for her riotously unhinged family, to the chagrin of her spoiled sister, Cornelia, who tries her best to get Godfrey fired. As Irene falls for her new butler, Godfrey turns the tables and teaches the frivolous Bullocks a lesson or two.
My Man Godfrey (1957)
Starring: June Allyson, David Niven, Jessie Royce Landis, Robert Keith, Eva Gabor, Jay Robinson, Martha Hyer, Jeff Donnell, Richard Deacon, Herbert Anderson, Dabbs Greer, Thomas Browne Henry, Fred Essler, Robert Foulk, Bess Flowers, Leoda Richards, Eric Sinclair
The eccentric Bullock household again need a new butler. Daughter Irene encounters bedraggled Godfrey Godfrey at the docks and, fancying him and noticing his obviously good manners, gets him the job. He proves a great success, but keeps his past to himself. When an old flame turns up Irene's sister Cordelia starts making waves.