Movie Results For: raiders+of+the+lost+ark
Raiders of the Lost Ark (1981)
Starring: Harrison Ford,Karen Allen,Paul Freeman,Wolf Kahler,Ronald Lacey
Raiders of the Lost Ark - The Adaptation (1989)
Starring: Chris Strompolos, Angela Rodriguez, Eric Zala, Michael Bales, Ted Ross, Alan Stenum, William Coon
After seeing Raiders of the Lost Ark in 1981, three 12 year old friends, Chris Strompolos, Eric Zala and Jayson Lamb, began filming their own shot-by-shot adaptation of the Spielberg classic in the backyards of their Mississippi homes. After 6 years, the film was ready.
The Making of 'Raiders of the Lost Ark' (1981)
Starring: Scott Beach, Steven Spielberg, George Lucas, Frank Marshall, Howard G. Kazanjian, Karen Allen, John Rhys-Davies, Harrison Ford
One of the first 'Making of...' movies to become a hit in its own right.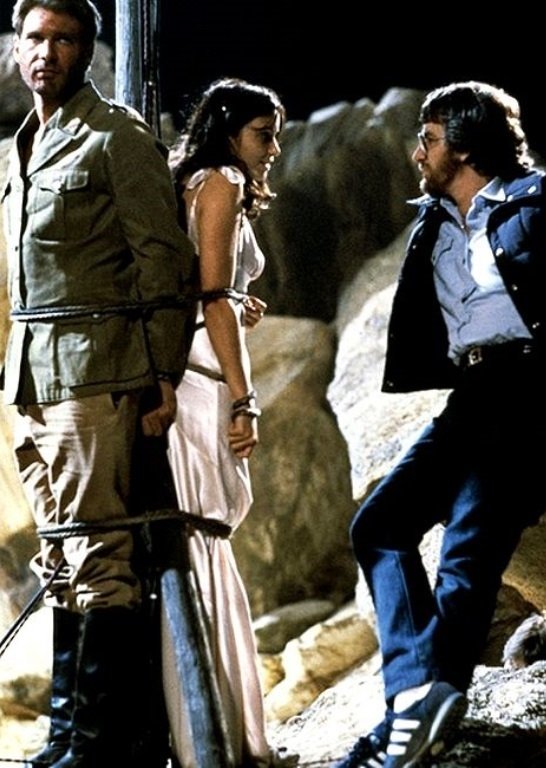 On Set With "Raiders Of The Lost Ark" (2012)
Starring: Steven Spielberg, George Lucas, Paul Freeman, Karen Allen, Robert Watts, Harrison Ford
Witness the making of Raiders as it happened with newly revealed footage that puts you on the set during production, alongside filmmakers, cast and crew.
Great Movie Stunts: Raiders of the Lost Ark (1981)
Starring: Karen Allen, Steven Spielberg, Harrison Ford
A documentary hosted by Harrison Ford about the stunts of 'Raiders of the Lost Ark.'