Movie Results For: spider+man+2
The Amazing Spider-Man 2 (2014)
Starring: Andrew Garfield, Emma Stone, Jamie Foxx, Dane DeHaan, Campbell Scott, Embeth Davidtz, Colm Feore, Paul Giamatti, Sally Field, Max Charles, Felicity Jones, Marton Csokas, Chris Cooper, B. J. Novak, Denis Leary, Kari Coleman, Charlie DePew, Skyler Gisondo, Jacob Rodier, Stan Lee, Michael Massee, Aidy Bryant, J.D. Walsh, Louis Cancelmi, Sarah Gadon, Frank Deal, Martin Sheen, Mark Doherty, Jorge Vega, Bill Heck, Teddy Coluca, Helen Stern, Cal McCrystal, Anslem Richardson, James Colby, Robert Newman, Adrian Martinez, Thaddeus Phillips, James McCauley, Rachael McOwen, David Shabtai, Greg Connolly , Tug Coker, Jabari Gray, Jamie Lynn Concepcion, Pat Kiernan, Jessica Abo, Clem Cheung, Dusan Hyska, Andrei Runtso, Brennan Taylor, Slate Holmgren, Salvatore L. Rossi, Drew Beasley, Matthew Tronieri, Dario Barosso, Paul Urcioli, David Shih, Daniel Gerroll, Brian McElhaney, Jonathan Braylock, Steven Hauck, Jessica Shea Alverson, Peter Tzotchev, Timothy Adams, Julia Davis, BJ Davis
For Peter Parker, life is busy. Between taking out the bad guys as Spider-Man and spending time with the person he loves, Gwen Stacy, high school graduation cannot come quickly enough. Peter has not forgotten about the promise he made to Gwen's father to protect her by staying away, but that is a promise he cannot keep. Things will change for Peter when a new villain, Electro, emerges, an old friend, Harry Osborn, returns, and Peter uncovers new clues about his past.
Spider-Man 2 (2004)
Starring: Tobey Maguire, Kirsten Dunst, James Franco, Alfred Molina, Rosemary Harris, Donna Murphy, J.K. Simmons, Daniel Gillies, Dylan Baker, Willem Dafoe, Mageina Tovah, Bruce Campbell, Stan Lee, Scott Spiegel, Joel McHale, Hal Sparks, Donnell Rawlings, Emily Deschanel, Elizabeth Banks, Daniel Dae Kim, Aasif Mandvi, Joey Diaz, Vanessa Ferlito, Joy Bryant, John Landis, Phil LaMarr, Gregg Edelman, Ted Raimi, Cliff Robertson, Elya Baskin, Bill Nunn, Brent Briscoe, Christine Estabrook, John Paxton, Joanne Baron, Peter McRobbie, Louis Lombardi, Marc John Jefferies, Reed Diamond, Brendan Patrick Connor, Dan Callahan, Susie Park, Brianna Brown, Tom Carey, Dan Hicks, Timothy Patrick Quill, Tony Campisi, Molly Cheek, Kelly Connell, Roshon Fegan, Taylor Gilbert, Timothy Jerome, Elyse Dinh, Bill E. Rogers, Anne Betancourt, Tricia Peters, Tim Storms, Bill Calvert, Peter Allas, Chloe Dykstra, Julia Max, Calvin Dean, Frank Bonsangue, Andre M. Johnson, Peter Cincotti, Peyton List, Spencer List, Troy Metcalf, Scott Ross, Bonnie Somerville, Wesley Volcy, Lou Volpe, David Boston, Garrett Warren, Michael Arthur, Cindy Cheung
Peter Parker is going through a major identity crisis. Burned out from being Spider-Man, he decides to shelve his superhero alter ego, which leaves the city suffering in the wake of carnage left by the evil Doc Ock. In the meantime, Parker still can't act on his feelings for Mary Jane Watson, a girl he's loved since childhood.
Spider-Man Strikes Back (1978)
Starring: Nicholas Hammond, Robert F. Simon, JoAnna Cameron, Michael Pataki, Robert Alda, Chip Fields
At the New York State University, one of Peter Parker's tutors has accidentally given three students all the materials they need to create an atomic bomb. While Peter Parker tries to find out what's happened, the police suspect him of the crime, and Peter has to deal with an attractive journalist determined to get an interview with Spider-Man. Then dastardly millionaire Mr. White shows up, and will stop at nothing to get his hands on the atomic bomb. Spider-Man must defeat this scheming villain and stop him blowing up the World Trade Centre.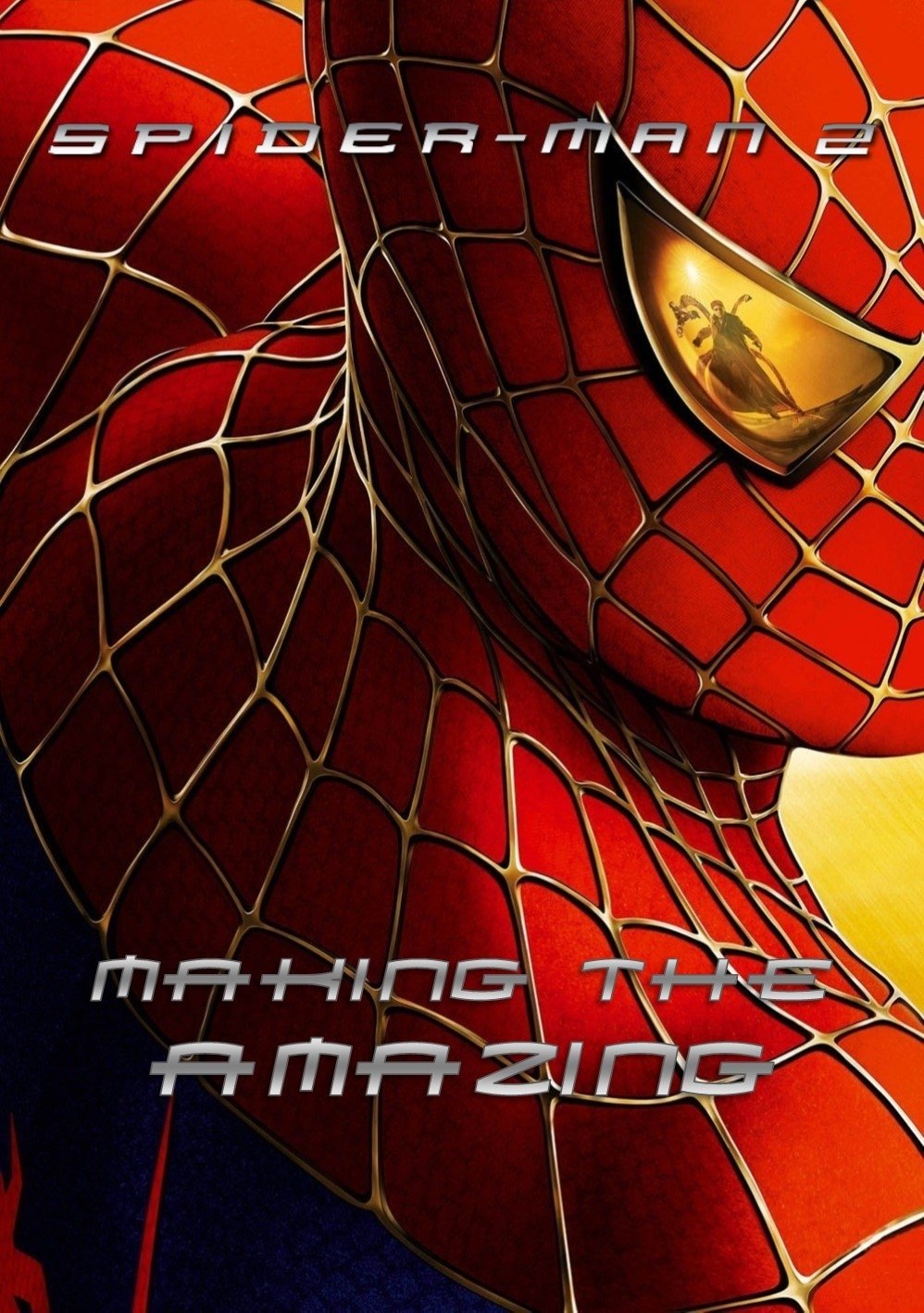 Spider-Man 2: Making the Amazing (2004)
Starring: Sam Raimi, Tobey Maguire, Alfred Molina, Kirsten Dunst
A comprehensive 12-part documentary on the making of "Spider-Man 2," covering everything from pre-production to premiere.
Spider-Man: Homecoming (2017)
Starring: Tom Holland, Michael Keaton, Jon Favreau, Zendaya, Donald Glover, Tyne Daly, Marisa Tomei, Robert Downey Jr., Gwyneth Paltrow, Kerry Condon, Chris Evans, Jacob Batalon, Laura Harrier, Tony Revolori, Garcelle Beauvais, Jennifer Connelly, Hemky Madera, Bokeem Woodbine, Logan Marshall-Green, Michael Chernus, Michael Mando, Christopher Berry, Kenneth Choi, Hannibal Buress, Martin Starr, Selenis Leyva, Tunde Adebimpe, John Penick, Isabella Amara, Jorge Lendeborg Jr., Josie Totah, Abraham Attah, Tiffany Espensen, Angourie Rice, Michael Barbieri, Ethan Dizon, Martha Kelly, Kirk R. Thatcher, Stan Lee, Jona Xiao, Gary Weeks, Zach Cherry, Yu Lew, Sondra James, Bob Adrian, Gary Richardson, Joe Hang, Wayne Pére, Alexa Laraki, Liza Fagin, Miles Mussenden, Lorenzo James Henrie, Jonah Bowling, Rebeca Donovan, Amy Hill, Kevin LaRosa Jr., Ren Colley, Jennifer Kim, Ari Groover, Louis Gonzalez, Stewart Steinberg, Andy Powers, Omar Capra, Nitin Nohria, Vince Foster, Brian Schaeffer, Chris Adams, Myles Anderson, Cassidy Balkcom, Sydney Shea Barker, Jeremy Francis Bell, Romar Bennett, Jonnah-Blaine Bowling, Maiya Boyd, Dante Brattelli, Michael Breath, Lauren Brumbelow, Wayne Burley, Randy Burnett, Liam Capek, London Carlisle, Friday Chamberlain, Leonardo Collaguazo, Richard R. Corapi, Marmee Regine Cosico, Joy Costanza, Roy Coulter, John Druzba, Elli, Adrian Favela, Gregory French, Tahseen Ghauri, Davvy Glab, Melissa Kay Glaze, Emelita T. Gonzalez, Austin Handle, Jonathan Randall Hunter, Jada Jarvis, Jerome Joyce, Faith Logan, Destiny Lopez, Sherin Maldonado, Melvin Kindall Myles, Donald K. Overstreet, Darshan Patel, Felix Perez, Calvin Powell, Salena Qureshi, Hallie Ricardo, Doug Scroggins III, Chris Sepulveda, Johnny Serret, Stephen Vining, Megan Wilkens, Nickolas Wolf, Trevor Wolf, Tiani Wright
Following the events of Captain America: Civil War, Peter Parker, with the help of his mentor Tony Stark, tries to balance his life as an ordinary high school student in Queens, New York City, with fighting crime as his superhero alter ego Spider-Man as a new threat, the Vulture, emerges.
Spider-Man: The Mythology of the 21st Century (2002)
Starring: Stan Lee, Kevin Smith, Todd McFarlane, John Romita Jr.
The mythology behind Spider-Man