Movie Results For: terminator+2+judgment+day
Terminator 2: Judgment Day (1991)
Starring: Arnold Schwarzenegger, Linda Hamilton, Robert Patrick, Edward Furlong, Michael Edwards, Joe Morton, Earl Boen, Jenette Goldstein, Xander Berkeley, S. Epatha Merkerson, Castulo Guerra, Danny Cooksey, Sven-Ole Thorsen, DeVaughn Nixon, Ken Gibbel, Robert Winley, Pete Schrum, Don Lake, Richard Vidan, Jim Palmer, Don Stanton, Dan Stanton, Colin Patrick Lynch, Nikki Cox, Tony Simotes, Abdul Salaam El Razzac, Mike Muscat, Dean Norris, Charles A. Tamburro, Terrence Evans, Denney Pierce, Mark Christopher Lawrence, Van Ling, Gerard G. Williams, Martin DeLuca, Scott Shaw, Joel Kramer, Richard Ruskin, Randy Walker, William Wisher Jr., Nancy Fish, Dalton Hamilton
Nearly 10 years have passed since Sarah Connor was targeted for termination by a cyborg from the future. Now her son, John, the future leader of the resistance, is the target for a newer, more deadly terminator. Once again, the resistance has managed to send a protector back to attempt to save John and his mother Sarah.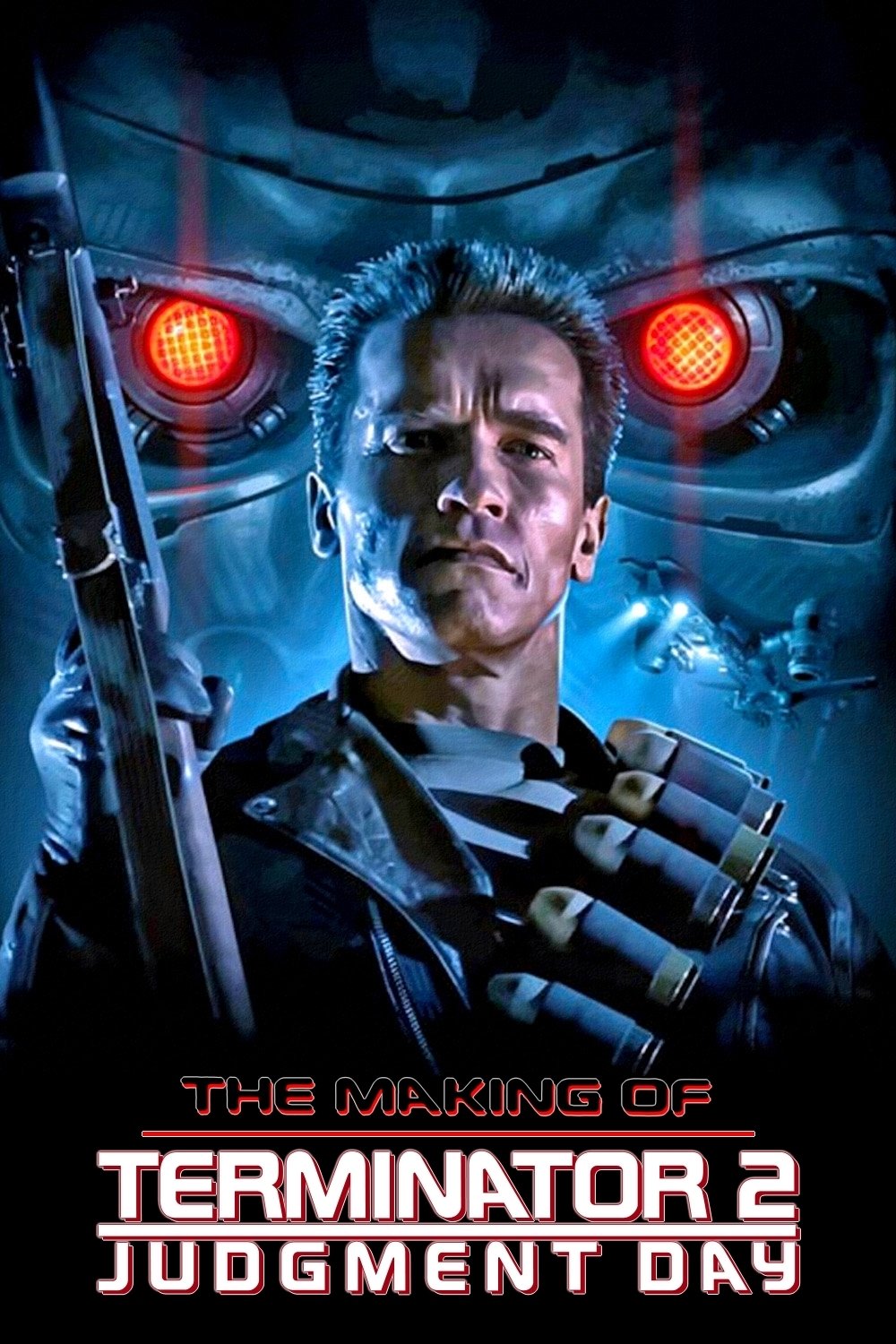 The Making of 'Terminator 2: Judgment Day' (1991)
Starring:
Documentary of the making of the sequel to the popular Schwarzenegger film, The Terminator.