Movie Results For: the+assassination+of+jesse+james+by+the+coward+robert+ford
The Assassination of Jesse James by the Coward Robert Ford (2007)
Starring: Brad Pitt, Casey Affleck, Mary-Louise Parker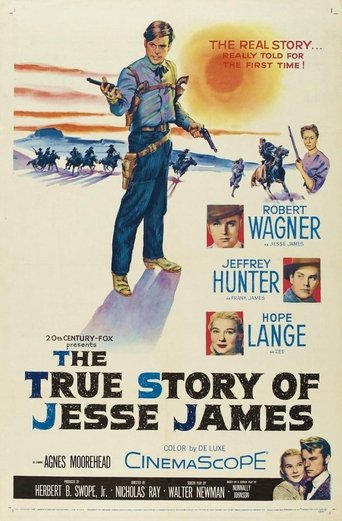 The True Story of Jesse James (1957)
Starring: Robert Wagner,Jeffrey Hunter,Hope Lange,Agnes Moorehead,Alan Hale Jr.
North by Northwest (1959)
Starring: Cary Grant, Eva Marie Saint, James Mason
Blade Runner (The Final Cut) (1982)
Starring: Harrison Ford, Rutger Hauer, Sean Young
Hour of the Gun (1967)
Starring: James Garner,Jason Robards,Robert Ryan,Albert Salmi,Charles Aidman
The Music Man (1962)
Starring: Robert Preston, Shirley Jones, Paul Ford
Tibet - Cry of the Snow Lion (2003)
Starring: Lhasang Tsering,Robert Ford,The Dalai Lama (XIV),Stephen Batchelor,Palden Gyatso
One More Time With Feeling (2016)
Starring: Nick Cave and The Bad Seeds
A unique one night only cinema event directed by Andrew Dominik (Chopper, The Assassination of Jesse James by the Coward Robert Ford, Killing Them Softly), One More Time With Feeling will be the first ever opportunity anyone will have to hear Skeleton Tree, the sixteenth studio album from Nick Cave & the Bad Seeds. The film will screen in cinemas across the world on 8th September 2016, immediately prior to the release of Skeleton Tree the following day. Originally a performance based concept, One More Time With Feeling evolved into something much more significant as Dominik delved into the tragic backdrop of the writing and recording of the album. Interwoven throughout the Bad Seeds' filmed performance of the new album are interviews and footage shot by Dominik, accompanied by Cave's narration and improvised rumination. Filmed in black-and-white and colour, in both 3D and 2D, the result is fragile, raw and a true testament to an artist trying to find his way through the darkness.
The Mortal Storm (1940)
Starring: Margaret Sullavan,James Stewart,Robert Young,Frank Morgan,Robert Stack
The Kid Stays in the Picture (2002)
Starring: Robert Evans, Mia Farrow, Phyllis George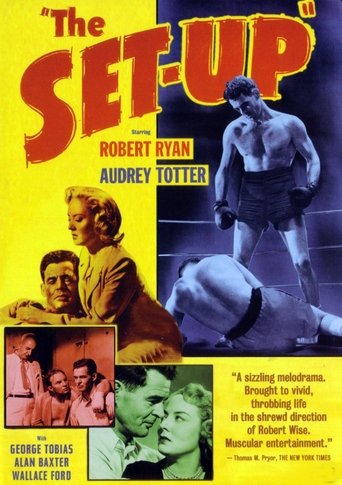 The Set-Up (1949)
Starring: Robert Ryan, Alan Baxter, Audrey Totter
Teahouse of the August Moon (1956)
Starring: Glenn Ford,Marlon Brando,Eddie Albert,Machiko Kyo,Paul Ford
The Fog of War: Eleven Lessons from the Life of Robert S. McNamara (2003)
Starring: Robert McNamara, Robert S. McNamara
Street Fight (2005)
Starring: Sharpe James, Pablo Fonseca, Rich McGrath
Crossing the Line (2007)
Starring: James Joseph Dresnok,Daniel Gordon,Charles Robert Jenkins,Christian Slater,James Joseph Dresnok