Movie Results For: the+big+heat
The Big Heat (1953)
Starring: Glenn Ford, Gloria Grahame, Jocelyn Brando, Alexander Scourby, Lee Marvin, Jeanette Nolan, Peter Whitney, Willis Bouchey, Robert Burton, Adam Williams, Carolyn Jones, Howard Wendell, Chris Alcaide, Michael Granger, Dorothy Green, Ric Roman, Dan Seymour, Edith Evanson, Harry Lauter, Michael Ross, Phil Arnold, Sidney Clute, Michael Jeffers, Linda Bennett, Charles Cane, Byron Kane, John Close, Phil Chambers, John Crawford, John Doucette, Al Eben, Douglas Evans, Fritz Ford, Donald Kerr, Lyle Latell, John Merton, Celia Lovsky, Ted Stanhope, Herbert Lytton, Mike Mahoney, Laura Mason, Paul Maxey, Joseph Mell, Patrick Miller, William Murphy, Ezelle Poule, Norma Randall, Robert Stevenson, William Vedder
Dave Bannion is an upright cop on the trail of a vicious gang he suspects holds power over the police force. Bannion is tipped off after a colleague's suicide and his fellow officers' suspicious silence lead him to believe that they are on the gangsters' payroll. When a bomb meant for him kills his wife instead, Bannion becomes a furious force of vengeance and justice, aided along the way by the gangster's spurned girlfriend Debbie. As Bannion and Debbie fall further and further into the Gangland's insidious and brutal trap, they must use any means necessary (including murder) to get to the truth.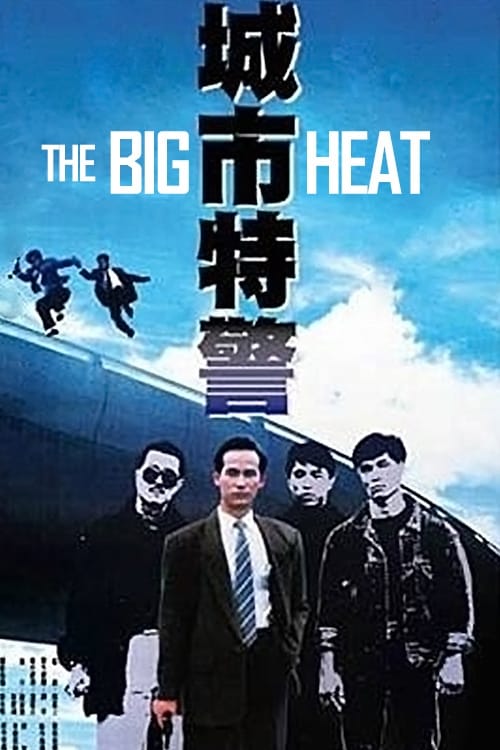 The Big Heat (1988)
Starring: Waise Lee, Joey Wong, Matthew Wong Hin-Mung, Philip Kwok Chun-Fung, Lionel Lo King-Wah, Paul Chu Kong, Stuart Ong, Peter Lai Bei-Dak, Kirk Wong, Michael Chow Man-Kin, Roy Cheung, Betty Mak Chui-Han, Robin Shou, Ken Boyle
A cop (Waise Lee) is losing the control of his right hand and cannot pull the trigger on time anymore. Before any accident happens, he decides to resign. Meanwhile his friend and informer is brutally murdered in Malaysia. Before leaving the force, he decides to find the killers with the help of his buddy, a young cop and an inspector from Kuala Lumpur.
Island of the Burning Damned (1967)
Starring: Christopher Lee, Patrick Allen, Peter Cushing, Jane Merrow, Sarah Lawson, William Lucas, Kenneth Cope, Percy Herbert, Thomas Heathcote, Anna Turner, Jack Bligh, Sydney Bromley, Barry Halliday
While mainland Britain shivers in deepest winter, the northern island of Fara bakes in the nineties, and the boys at the Met station have no more idea what is going on than the regulars at the Swan. Only a stand-offish visting scientist realizes space aliens are to blame.
The Years of the Big Heat (1992)
Starring: Ilektra Alexandropoulou, Periklis Moustakis
One woman's lonely search for the truth about her mother's murder.