Movie Results For: the+blob
The Blob (1988)
Starring: Kevin Dillon,Shawnee Smith,Donovan Leitch,Jeffrey DeMunn,Ricky Paull Goldin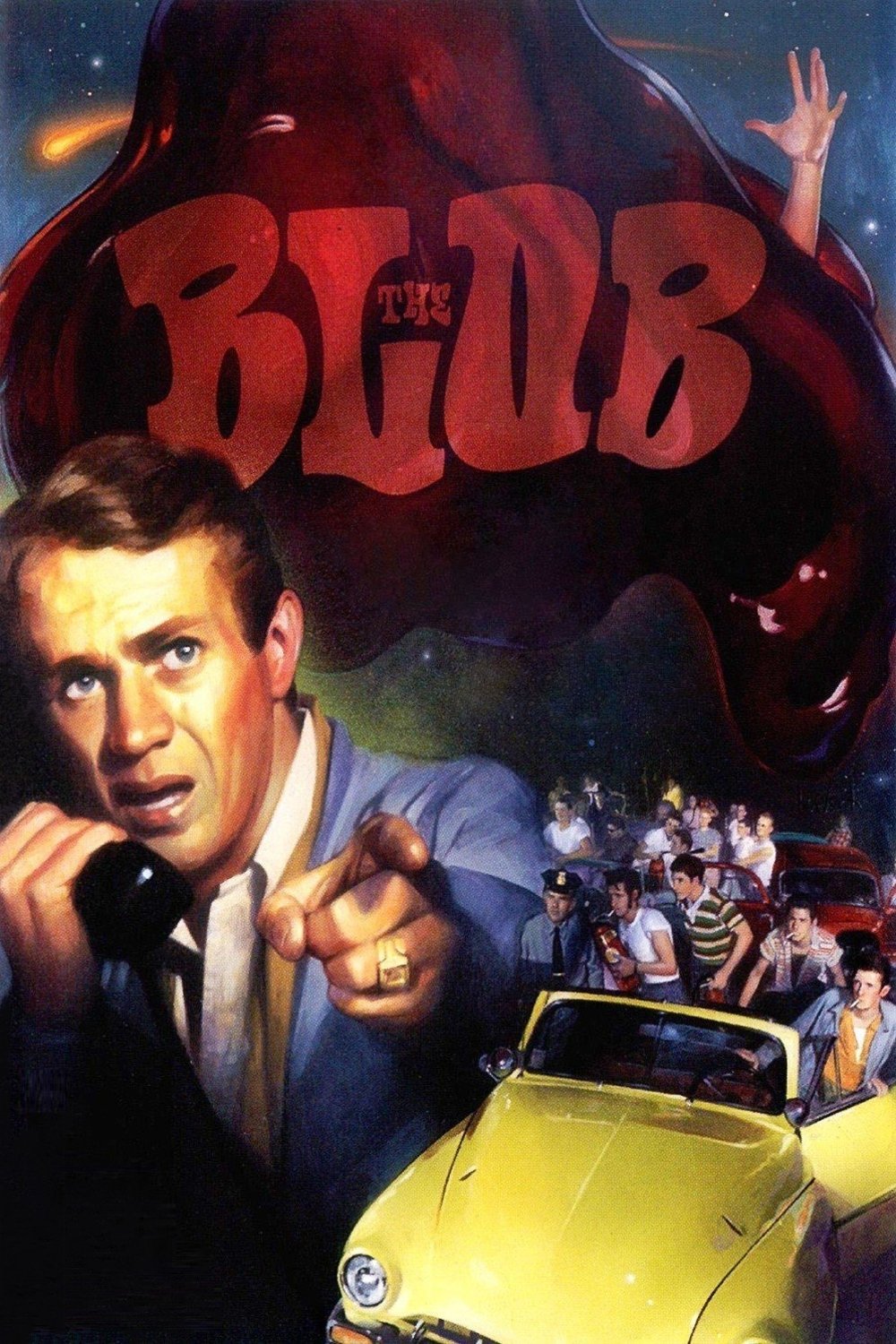 The Blob (1958)
Starring: Steve McQueen,Aneta Corsaut,Earl Rowe,Olin Howland,Alden Chase
Beware! The Blob (1972)
Starring: Robert Walker Jr.,Godfrey Cambridge,Carol Lynley,Larry Hagman,Gwynn Gilford
Joshua and the Blob (1972)
Starring:
Animated short. Joshua encounters a small red blob, which proves to be unexpectedly affectionate.
Goosebumps: The Blob That Ate Everyone (1997)
Starring: Scott Pietrangelo, Scott Pietrangelo, Bradie Whetham, Marium Carvell, Robin McCulloch, George King, Jason Hopley
Dreaming of becoming a big-time writer, young Zack Beauchamp (Scott Pietrangelo) comes across a strange old typewriter and begins composing a horror story about a voracious pink blob monster -- only to discover that every word he types comes true. When the creature gobbles up the magic typewriter itself, Zack must figure out how to get rid of the beast in this episode from the spooky kids' series.
Blob to the Fairytale (1981)
Starring: Žaneta Fuchsová, David Rydl, Lukás Bech, Milena Steinmasslová, Václav Helšus, Josef Patočka
Little Vendulka receives a birthday gift of a seemingly innocuous children's book. Little she knows that the book is actually a portal into the surreal world of nursery rhymes and Josef Lada's paintings.
Mr. Blot in Space (1988)
Starring: Piotr Fronczewski, Henryk Bista, Zbigniew Buczkowski, Izabella Miko
It's Christmas, and children at an orphanage in Maliszewo receive a computer that was given to them by another orphan who used to live there many years ago. During the night, the computer awakes itself and tells the children a story that will happen in 25 years...