Movie Results For: the+dreamers
The Dreamers (2003)
Starring: Michael Pitt, Eva Green, Louis Garrel, Anna Chancellor, Robin Renucci, Jean-Pierre Kalfon, Jean-Pierre Léaud, Florian Cadiou, Pierre Hancisse, Valentin Merlet, Lola Peploe, Ingy Fillion
A young American studying in Paris in 1968 strikes up a friendship with a French brother and sister. Set against the background of the '68 Paris student riots.
The Dreamers (1967)
Starring: Sisse Reingaard, Per Bentzon Goldschmidt, Peter Bierlich, Gertie Jung
A trio of fun-loving Danes go against the conventional social mores and taboos in this song-and-dance-filled comedy. When a young couple invite a friend to share in their adventures, the friend seduces the woman. The songs sometimes are relevant to the plot but are often just thrown in for filler. Contains nudity and adult situations.
The Dreamers (2011)
Starring:
Documentary - Ruchama and Tikva, two orthodox women, embark on a journey to fulfill their dream of making movies. But living in a closed religious society, they must struggle to find balance between their profound commitment to the community and loyalty to their individual creativity.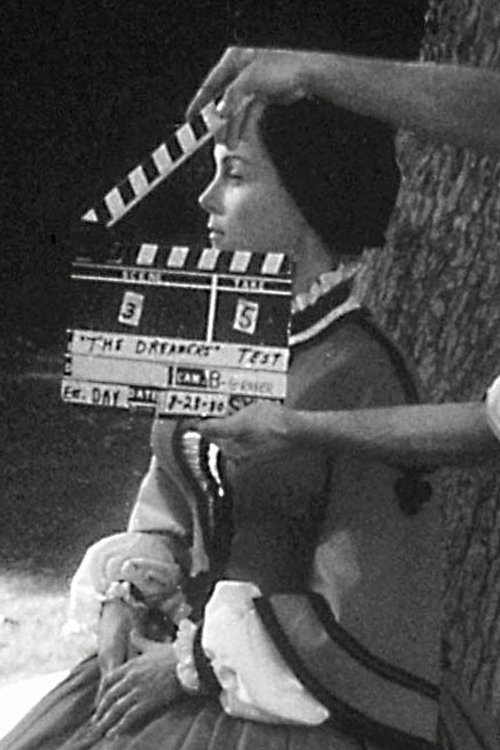 The Dreamers (1982)
Starring: Oja Kodar, Orson Welles
The Dreamers is an unfinished and unreleased film project directed and produced between 1980 and 1982 by Orson Welles, based on the short story by Karen Blixen.
Orson Welles' The Dreamers (1982)
Starring: Orson Welles, Oja Kodar
Footage shot for Oron Welles' unfinished and unreleased film project, edited into a short documentary.
Bumming in Beijing: The Last Dreamers (1990)
Starring:
Independent Chinese documentary by Wu Wenguan following and interviewing a group of young artists around the time of the events Tiananmen about their lives and careers.
Cinema Sex Politics: Bertolucci Makes "The Dreamers" (2004)
Starring: Bernardo Bertolucci, Michael Pitt, Eva Green, Louis Garrel, Gilbert Adair, Fabio Cianchetti, Jean-Pierre Kalfon, Jean-Pierre Léaud, Jeremy Thomas, Jean Rabasse, Zoë Wanamaker
The making of The Dreamers, its background and relation to the May 1968 student riots in Paris.
As Dreamers Do (2014)
Starring: Travis Tritt, Olan Rogers, Ryan Dunlap, Mark Stuart
The early life of Walt Disney is explored in this family film with an art house twist. Though his reality was often dark, it was skewed by his ever growing imagination and eternal optimism.