Movie Results For: the+lego+movie
The LEGO Ninjago Movie (2017)
Starring: Dave Franco, Justin Theroux, Fred Armisen, Abbi Jacobson, Olivia Munn, Kumail Nanjiani, Michael Peña, Zach Woods, Jackie Chan, Randall Park, Retta, Charlyne Yi, Chris Hardwick, Robin Roberts, Michael Strahan, David Burrows, Ali Wong, Todd Hansen, Doug Nicholas, Pearl, Ruby
Six young ninjas are tasked with defending their island home of Ninjago. By night, they're gifted warriors using their skill and awesome fleet of vehicles to fight villains and monsters. By day, they're ordinary teens struggling against their greatest enemy....high school.
The Lego Batman Movie (2017)
Starring: Will Arnett, Zach Galifianakis, Michael Cera, Rosario Dawson, Ralph Fiennes, Mariah Carey, Jenny Slate, Billy Dee Williams, Héctor Elizondo, Conan O'Brien, Jason Mantzoukas, Doug Benson, Zoë Kravitz, Kate Micucci, Riki Lindhome, Channing Tatum, Jonah Hill, Adam Devine, Eddie Izzard, Seth Green, Jemaine Clement, Ellie Kemper, David Burrows, Ralph Garman, Chris Hardwick, Chris McKay, Laura Kightlinger, Brian Musburger, Susan Bennett, Todd Hansen, Mark Jonathan Davis
In the irreverent spirit of fun that made "The Lego Movie" a worldwide phenomenon, the self-described leading man of that ensemble—Lego Batman—stars in his own big-screen adventure. But there are big changes brewing in Gotham, and if he wants to save the city from The Joker's hostile takeover, Batman may have to drop the lone vigilante thing, try to work with others and maybe, just maybe, learn to lighten up.
The Lego Movie (2014)
Starring: Chris Pratt, Will Ferrell, Elizabeth Banks, Will Arnett, Nick Offerman, Alison Brie, Charlie Day, Liam Neeson, Morgan Freeman, Channing Tatum, Jonah Hill, Cobie Smulders, Jadon Sand, Graham Miller, Anthony Daniels, Billy Dee Williams, Keith Ferguson, Shaquille O'Neal, Will Forte, Dave Franco, Jake Johnson, Keegan-Michael Key, Chris McKay, Jorma Taccone, Christopher Miller, Craig Berry, David Burrows, Amanda Farinos, Todd Hansen, Kelly Lafferty, Doug Nicholas, Chris Paluszek, Chris Romano, Melissa Sturm, Leiki Veskimets
An ordinary Lego mini-figure, mistakenly thought to be the extraordinary MasterBuilder, is recruited to join a quest to stop an evil Lego tyrant from gluing the universe together.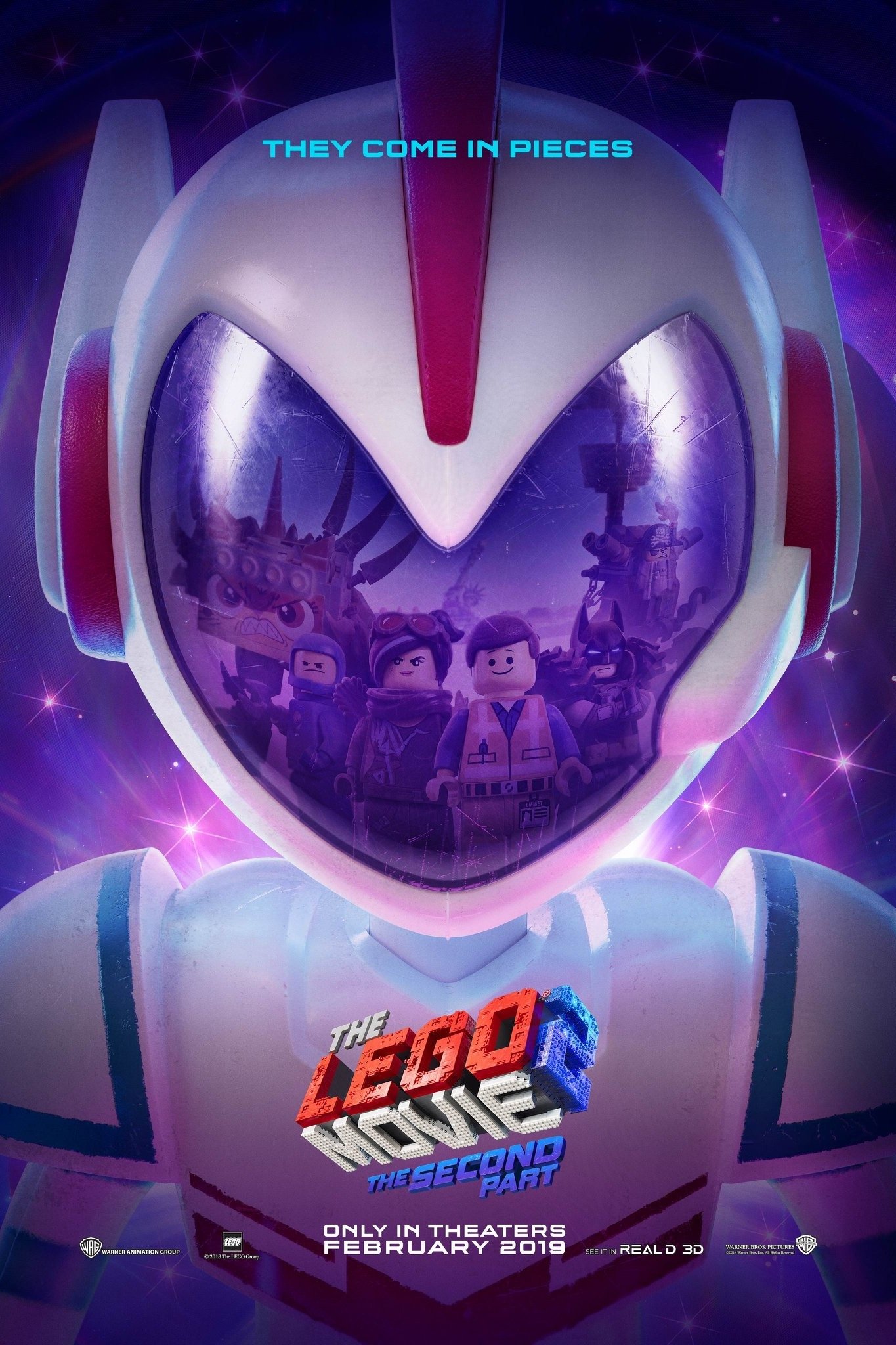 The Lego Movie 2: The Second Part (2019)
Starring: Chris Pratt, Elizabeth Banks, Will Arnett, Tiffany Haddish, Stephanie Beatriz, Arturo Castro, Channing Tatum, Jonah Hill, Alison Brie, Nick Offerman, Charlie Day, Jason Momoa, Margot Robbie
It's been five years since everything was awesome and the citizens are facing a huge new threat: LEGO DUPLO® invaders from outer space, wrecking everything faster than they can rebuild.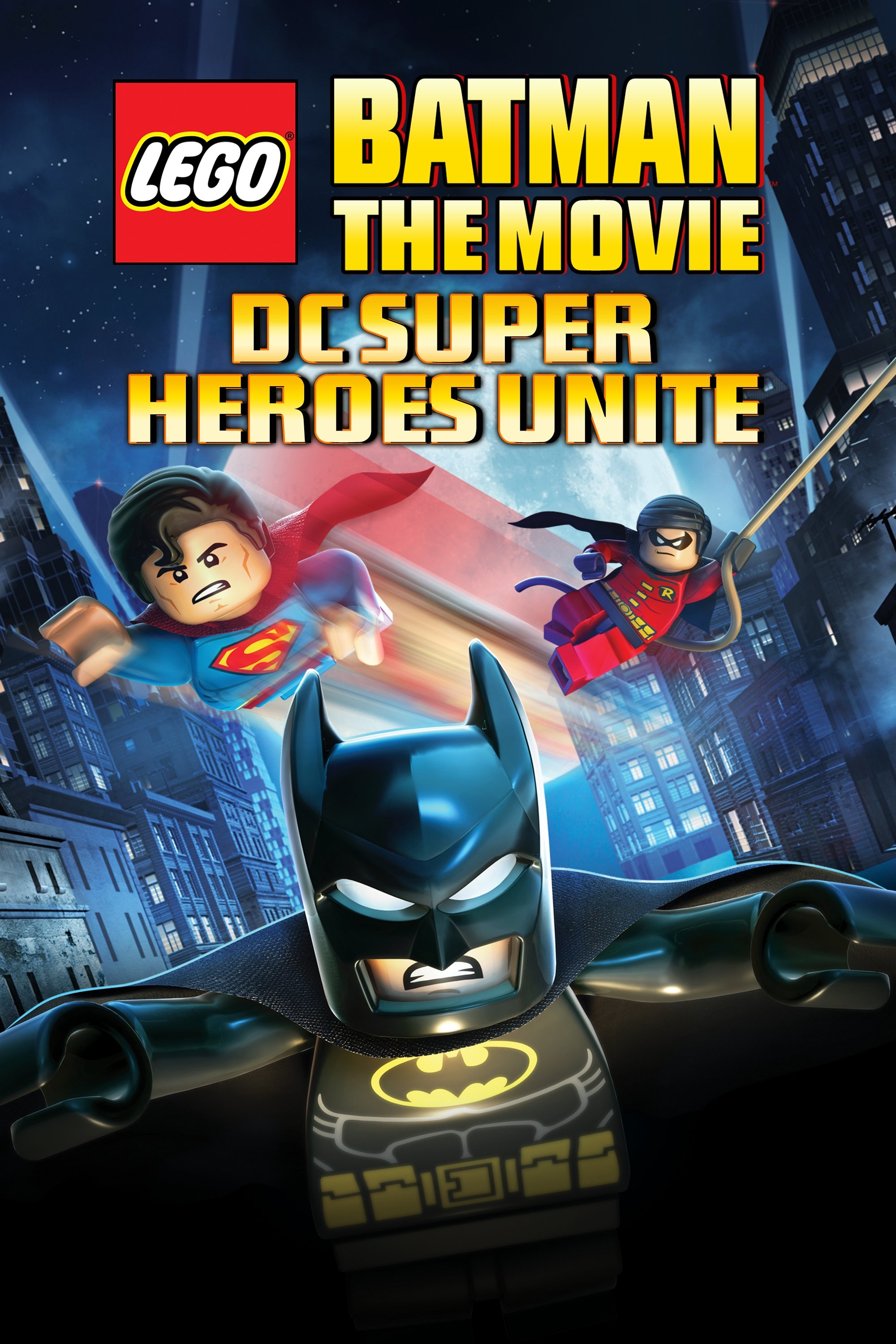 Lego Batman: The Movie - DC Super Heroes Unite (2013)
Starring: Clancy Brown, Rob Paulsen, Brian Bloom, Laura Bailey, Troy Baker, Travis Willingham, Kari Wahlgren, Charlie Schlatter, Christopher Corey Smith, Katherine Von Till, Erin Shanagher
Joker teams up with Lex Luthor to destroy the world one brick at a time. It's up to Batman, Superman and the rest of the Justice League to stop them.
The LEGO Movie 4D: A New Adventure (2016)
Starring: A.J. LoCascio, Elizabeth Banks, Alison Brie, Charlie Day, Nick Offerman, Patton Oswalt
Emmet, Wyldstyle, Unikitty, MetalBeard and Benny reunite at the invitation of a shady new character, Risky Business, who plans to open a curious theme park bearing a suspicious resemblance to LEGOLAND®.
One Brick at a Time: Making the Lego Batman Movie (2017)
Starring: Will Arnett, Matthew Ashton, Lorne Balfe, Dudley Birch, David Burrows, Michael Cera, Rob Coleman, Rosario Dawson, Grant Freckelton, Michael Fuller, Zach Galifianakis, Damien Gray, Miles Green, Trisha Gum, Dan Lin, Nerys Lincoln, Phil Lord, Behzad Mansoori-Dara, Chris McKay, Christopher Miller, Bradley Sick, Alex Timbs
Documentary on the Lego Batman Movie.