Movie Results For: the+mercenary
Ivan the Mercenary (1997)
Starring: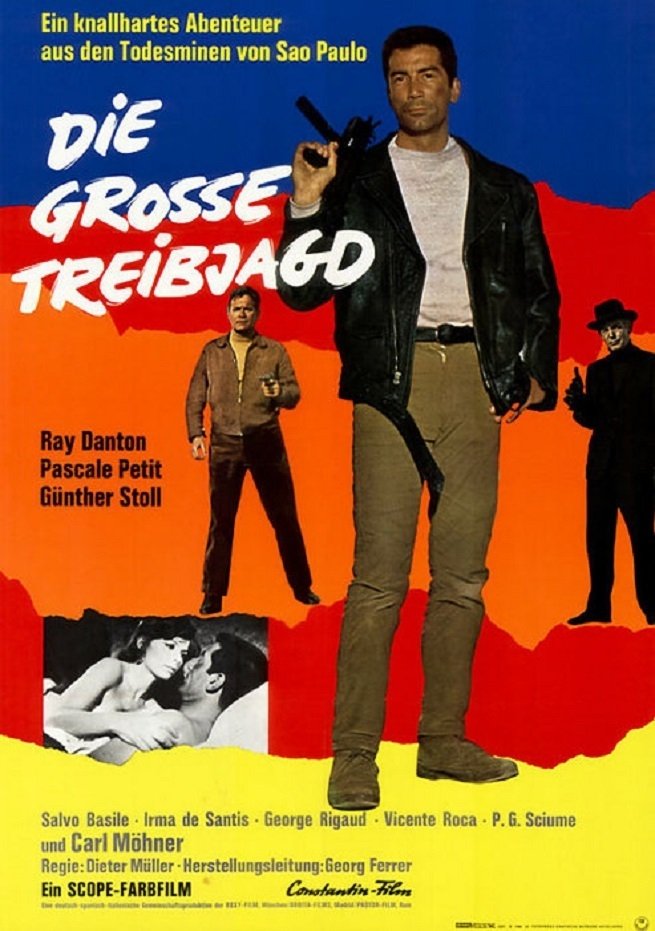 The Last Mercenary (1968)
Starring: Ray Danton, Pascale Petit, Günther Stoll, George Rigaud, Inma de Santis, Vicente Roca, Carl Möhner
After the war in Congo, two mercenaries take a mission to safeguard uranium transportation in a South American jungle, fighting bandits and local miners.
The Lazarus Papers (2009)
Starring: Danny Trejo, Gary Daniels, Krystal Vee, Tom Lister Jr., Bai Ling, John Edward Lee, Damon Whitaker
Lonny Smith, a young man with a suitcase full of money, who might drop dead at any moment is searching for love with each dying breath even if he has to pay for it...
The Mercenary (1968)
Starring: Franco Nero, Jack Palance, Tony Musante, Giovanna Ralli, Eduardo Fajardo, Franco Giacobini, Lorenzo Robledo
While a Mexican revolutionary lies low as a U.S. rodeo clown, the cynical Polish mercenary who tutored the idealistic peasant tells how he and a dedicated female radical fought for the soul of the guerrilla general Paco, as Mexicans threw off repressive government and all-powerful landowners in the 1910s. Tracked by the vengeful Curly, Paco liberates villages, but is tempted by social banditry's treasures, which Kowalski revels in.
Rolf (1984)
Starring: Antonio Marsina, Ketty Nichols, Tony Raccosta, Nazzareno Zamperla, Goffredo Unger
Mercenary takes revenge on bad guys. The Last Mercenary, a thrilling story of violence... of a rare man... a man trying to forget his past. The story of a man's buring vengence, an avenger who cannot forgive. Neither threats nor traps can stop The Last Mercenary. Stretched to breaking point both physically and morally, a fight until death follows. His Price is death!
Cannibal Mercenary (1983)
Starring: Alan English, Paul John Stanners, Nian Watts, Harry Myles, David Borg, John Brown, Nick Norman, Kent Tripos, Sormud Charekchema, Sugud Namchan, Rom Rachan, Lek Songphon
A retired soldier is deeply disturbed by his past experiences in Vietnam, but goes out in the jungle one more time to save his sick daughter. He gathers his old gang of misfits, including a sex-maniac and a wife-killer. They slay their way through Vietcong, innocent villagers and traitors - anybody who stands between them and getting the job done.