Movie Results For: the+messenger
The Messenger (2009)
Starring: Ben Foster,Woody Harrelson,Samantha Morton,Jena Malone,Eamonn Walker
Kill the Messenger (2014)
Starring: Jeremy Renner,Rosemarie DeWitt,Ray Liotta,Tim Blake Nelson,Paz Vega
Two-time Academy Award nominee Jeremy Renner ("The Bourne Legacy") leads an all-star cast in a dramatic thriller based on the remarkable true story of Pulitzer Prize-winning journalist Gary Webb. Webb stumbles onto a story which leads to the shady origins of the men who started the crack epidemic on the nation's streets...and further alleges that the CIA was aware of major dealers who were smuggling cocaine into the U.S., and using the profits to arm rebels fighting in Nicaragua. Despite warnings from drug kingpins and CIA operatives to stop his investigation, Webb keeps digging to uncover a conspiracy with explosive implications. His journey takes him from the prisons of California to the villages of Nicaragua to the highest corridors of power in Washington, D.C. - and draws the kind of attention that threatens not just his career, but his family and his life. (c) Focus
The Messenger (2015)
Starring: Bridget Stutchbury,Erin Bayne,Erin Bayne,Michael Mesure,Andrea Rutigliano
In this documentary filmmaker Su Rynard examines the various hazards songbirds face around the world, which has led to a drastic reduction in their population. The role the birds play in the global ecosystem is discussed by biologists and industry experts.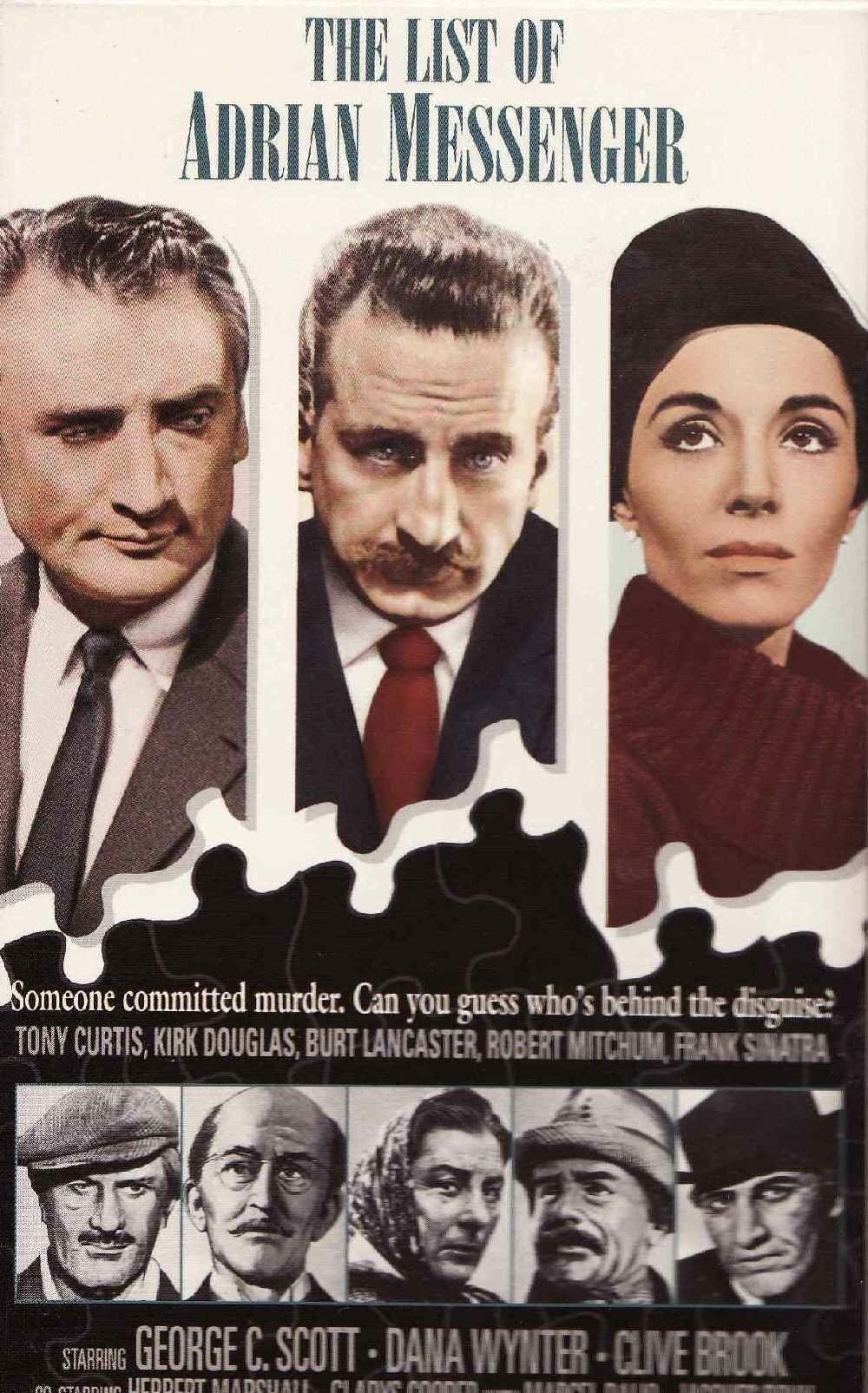 The List of Adrian Messenger (1963)
Starring: Kirk Douglas,Tony Curtis,Burt Lancaster,George C. Scott,Dana Wynter
Chris Rock: Kill the Messenger (2008)
Starring: Chris Rock
An HBO special edited from three performances from Chris Rock's 2008 comedy tour: London (dark suit, dark shirt), Johannesburg (black suit, white shirt) and New York (shiny jacket). Topics include the ongoing presidential campaign, the possibility of a black president, George W. Bush, gas prices, low-paid jobs, ringtones and bottled water, sex, relationships and the correct use of the n-word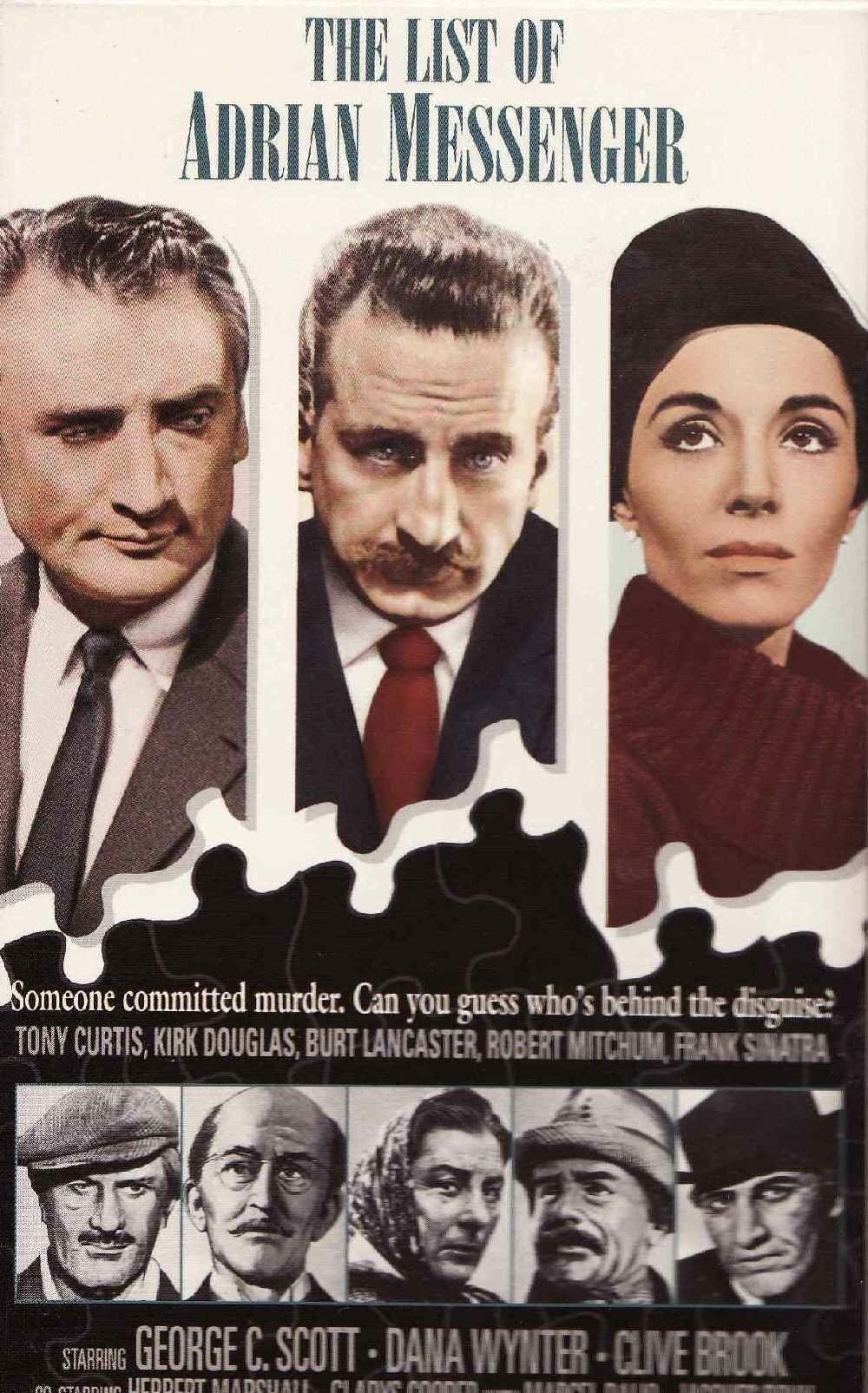 The Messenger (2012)
Starring: Matěj Hádek, Jiří Vyorálek, Jan Kolařík, Eva Leimbergerová, Gabriela Mikulková, Stanislav Zindulka, Eva Jurůjová, Pavel Kunert, Gabriela Štefanová, Jan Grygar, Peter Marcin, Eva Gorčicová, Karel Mišurec, Kamila Kalousová, Jan Mazák, Pavel Doucek
Petr is a courier, a messenger as a matter of fact. He is one of those young men who believe that on their bikes they have become part and parcel of the atmosphere of modern cities. He is a non-conformist who refuses to settle into today's deformed society, he abhors its indolence, consumerism and lies, as well as its pseudo-truths, pseudo-feelings, pseudo-loves and pseudo-values. Petr's untrammelled personality keeps causing more and more serious problems. And Petr is also one of those who will never admit to themselves that they might be at the end of their tether.
Shoot the Messenger (2006)
Starring: David Oyelowo, Nikki Amuka-Bird, Feyi Babalola, Ariyon Bakare, Jay Byrd, Sharon Duncan-Brewster, Daniel Kaluuya, David Gyasi, Junior Laniyan, Chiké Okonkwo, Eric Kofi Abrefa, Anjela Lauren Smith, Richard Pepple, Charles Mnene, Medina Aijikawo, Sian Martin, Clare Perkins
Shoot the Messenger follows one man's painful journey towards self-discovery. On the way he finds both his own attitudes and the expectations of his community challenged.
The Messenger (2015)
Starring: Bridget Stutchbury,Erin Bayne,Erin Bayne,Michael Mesure,Andrea Rutigliano
In this documentary filmmaker Su Rynard examines the various hazards songbirds face around the world, which has led to a drastic reduction in their population. The role the birds play in the global ecosystem is discussed by biologists and industry experts.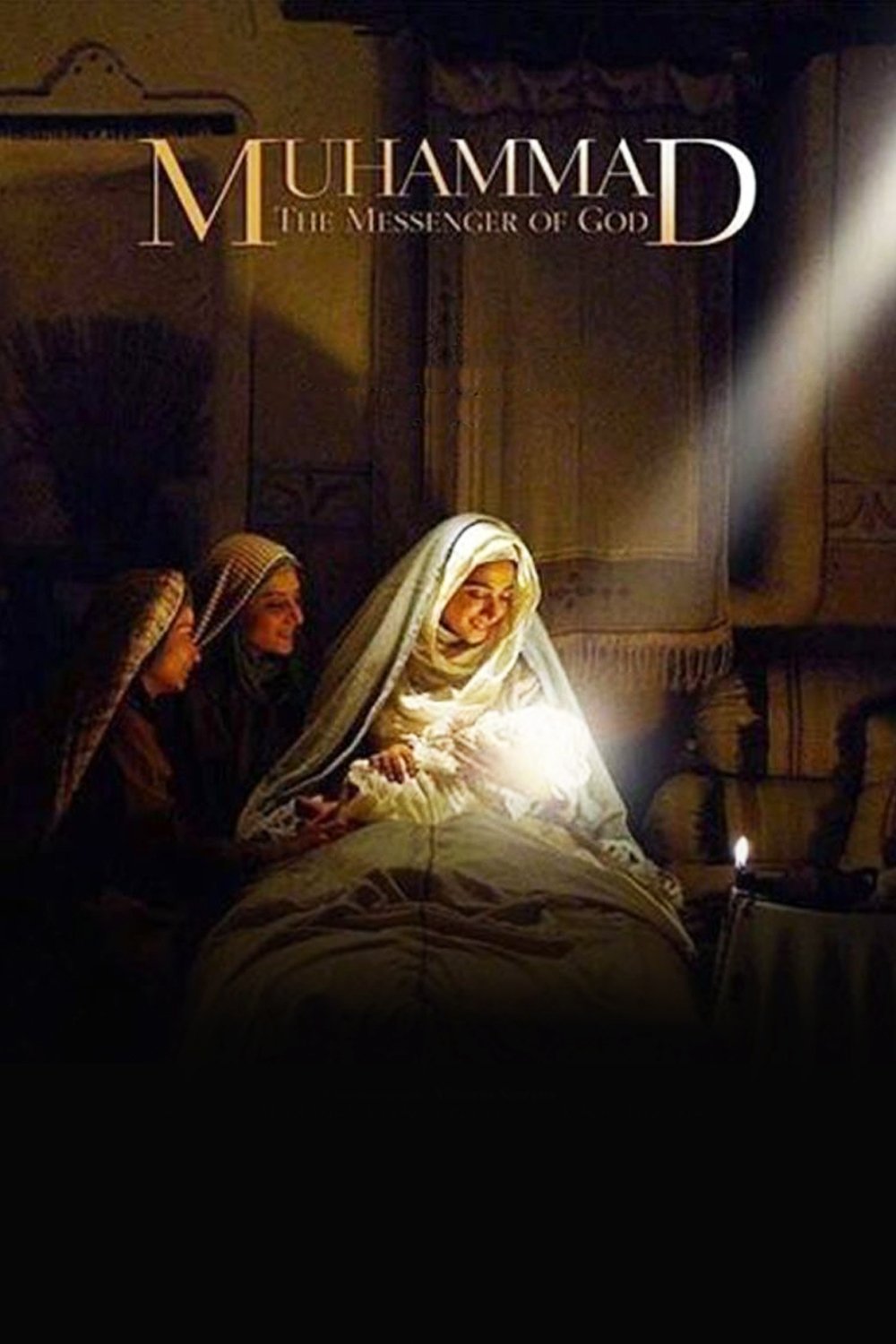 Muhammad: The Messenger of God (2015)
Starring: Sareh Bayat, Mina Sadati, Mahdi Pakdel, Ali Reza Shoja-Nuri, Murat Şenol, Ali Ekber Diribaş, Baharak Salehniya
By the order of King of Habasha Abraha, one of his army commanders charges ahead Mecca to ruin the House of God. He leads thousands of soldiers, horses and elephants all fully equipped. By God's will in 3km distance from Mecca, in its outskirts the elephants come to a standstill refusing to take any more steps. Millions of small birds throw red hellish pebbles carrying in their beaks on Abraha's forces and the army is all annihilated. A month later, the Holy Prophet of Islam, Muhammad (PBUH) is born. This film depicts the age of Paganism and all its oppressions, cruelty and injustice through the eyes of Muhammad up to the age of 13. "We're going to help open your eyes to what Islam really is all about," Majidi added. "We have a lot of positive things to share with the world, provided that the West is ready for such a dialogue. I think that Iran can have something someting strong to say through its arts and culture."
The Messenger (2016)
Starring: Nicholas Geremia, Delvin Burgos, Tony Geremia, Awilda Dilán, Tyler Hastings
Jeremiah and Gabriel Martínez are two teenage brothers, full of pure rebellion. They have made a living in the United States, but it has not always been easy thanks in part to their Puerto Rican heritage and the fact that their father abandoned them early in their lives.
Messenger in the Cradle (2010)
Starring: Christian Sandström, Sampo Järnefelt, Saija-Reetta Kotirinta, Janika Selin, Kari Paju, Minna Aro, Jouni Uhlgren
The Messenger (1920)
Starring: Hank Mann
Hank Mann in a 1920 comedy, set in a district messenger's office. And even that is a place for slapstick mayhem.
The Messenger (1986)
Starring: Fred Williamson, Christopher Connelly, Cameron Mitchell, Val Avery, Joe Spinell, Stack Pierce
When his girlfriend dies of a drug overdose, a former Green Beret decides to take vengeance on the drug gangs responsible for her death.
Kill the Messenger (2003)
Starring: Jay Beyers, John C. Finnegan, Rachel Hughes, John Coffman, Bryce Cone
Two rebel brother, Drake and Daniel, disguise themselves as Union soldiers in order to deliver a secret letter to a turncoat Union officer named Hatcher. When Drake gets injured, young Daniel is forced to deliver the message alone. But the mission goes awry and Daniel must flee camp with a meek northern photographer Benjamin, who has been framed for a murder he didn't commit. Unaware that they are being pursued by Hatcher, who has plans of his own for the letter, they embark upon an incredible journey that will test their courage, friendship, their views on war, and their very lives.
The Devil's Messenger (1961)
Starring: Lon Chaney Jr., Karen Kadler, Michael Hinn, Ralph Brown
In this feature version of the Swedish TV series "13 Demon Street," a 50,000-year-old woman is found frozen in an ice field, and a man's death is foretold in dreams.
The King's Messenger (1908)
Starring: D.W. Griffith, Mack Sennett, Linda Arvidson
Mack Sennett appears as a soldier in this film produced by the Biograph Company.
The Messenger: The Story of Joan of Arc (1999)
Starring: Milla Jovovich,John Malkovich,Faye Dunaway,Dustin Hoffman,Pascal Greggory
MSG 2 The Messenger (2015)
Starring: Gurmeet Ram Rahim Singh
The film talks about Guru Ji, the spiritual leader accepts the challenge of vanishing social evils like gender-related issues, drugs abuse and alcoholism from the society. Some people with vested interest conspire to kill this spiritual leader.
Kill the Messenger (2006)
Starring: David Albright, Ann Beeson, George W. Bush, John M. Cole, Bogdan Dzakovic, Sibel Edmonds
It's a sordid tale of a true American patriot, who, after discovering high-levels of espionage, corruption and bribery of high-level U.S. officials by Turkish nationals, was turned into a pariah by the Bush Administration instead of being congratulated.
John Lennon: The Messenger (2002)
Starring: John Lennon