Movie Results For: zero+for+conduct
Zero for Conduct (1949)
Starring: Ellie Lambeti, Labros Konstadaras, Dinos Iliopoulos, Fragiskos Manellis, Lela Patrikiou, Spyros Patrikios, Dimos Starenios, Lalas Iakovidis
Fotis is in love with Bilio, a last-year student at a provincial high-school, and serenades her frequently. Bilio's teacher, Platon Papadakis, is also in love with her, but besides serenading her, he also punishes her and during school breaks keeps her in the classroom. With the help of the headmistress, who is in love with Platon, the news of the love of the teacher for his student spreads throughout the small community. Platon now has to face Fotis, the headmistress and Bilio's father – who is the president of the community – who makes sure the naughty teacher is transferred and a woman teacher is appointed in his place. Platon, nevertheless, manages to return to the school dressed up as the new teacher, in order to kidnap Bilio. The latter, however, refuses to follow him. Consequently, things are made clear, from all sides, and Bilio becomes engaged to Fotis, while Platon is forced to accept the love of the ugly Melpomeni.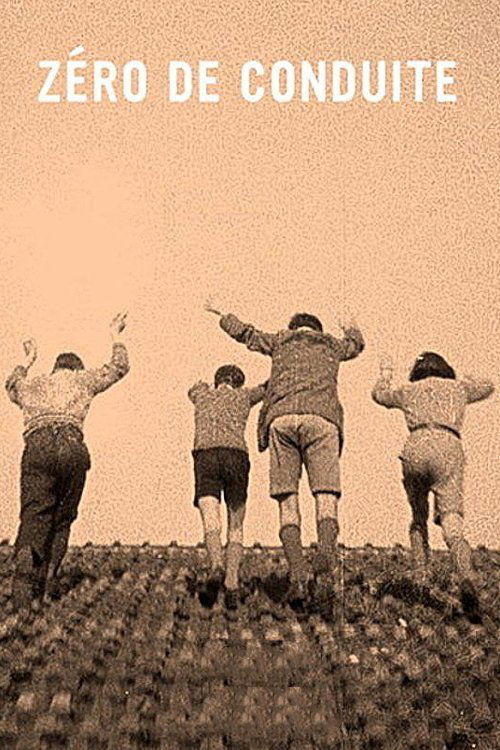 Zero for Conduct (1933)
Starring: Jean Dasté, Robert le Flon, Du Verron, Delphin, Léon Larive, Madame Émile, Louis de Gonzague, Raphaël Diligent, Louis Lefebvre
In a repressive boarding school with rigid rules of behavior, four boys decide to rebel against the director on a celebration day.
Maddalena... zero in condotta (1940)
Starring: Vittorio De Sica, Vera Bergman, Carla Del Poggio, Irasema Dilián, Pina Renzi, Arturo Bragaglia, Guglielmo Barnabò, Amelia Chellini, Paola Veneroni, Dora Bini, Enza Delbi, Roberto Villa, Armando Migliari, Giuseppe Varni, Pia Attanasio Fioretti, Gina Cinquini, Irma Corelli, Alda Grimaldi, Lina Marengo, Livia Minelli, Mimí Muñoz, Vera Ruberti, Titti Speri
A young man studying in an academy secretarial practice makes writing letters addressed to an imaginary recipient who supposedly lives in Rome. One day, just for fun, it gets to write a love letter and, by chance, that letter is mailed and arrives at the hands of someone who, moved by curiosity, decided to inform the sender.